Just when you got used to picturing Avril as a blonde cutie pie…
Avril Lavigne in a gothic dress, holding a cross? That's an picture we all could hardly imagine the singer in, until she showed us the photos from her new music video for the latest track, 'I Fell In Love With The Devil.' Today, the official video has come out, and it's as goth as Avril could ever be!
When Lavigne posted some images prior to the release of the video for 'I Fell In Love With The Devil', the gothic concept wasn't met with equal enthusiasm by all of her fans. Some were in awe, mesmerized by the new "goth Avril", while others disapproved of her using religious images and taking "the dark side".
As AltPress reports, Avril's recently released single 'Head Above Water' was ranked high in Christian music charts, now causing some fans' outrage:
"You need Jesus. What was up with the last single, head above water? God saved you and blessed you with another opportunity to choose. Now you have this crap?" writes one fan in the comments.
"I'll hv to unfollow you now… how can you fall in love with Devil when God created you with amazing talend which made so famous…. Thank God for the blessings not Devil…", reads another comment (via AltPress).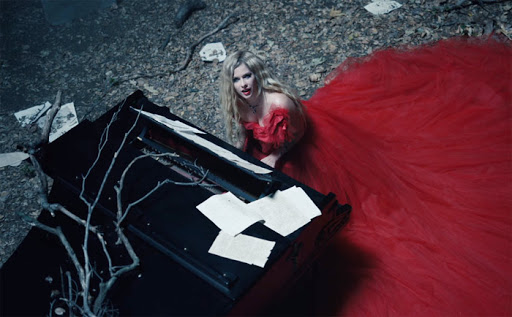 But is it really what the song is about? And do you think the music video for 'I Fell In Love With The Devil' fits the track and its lyrics? Tell us in the comments ans watch the video below!