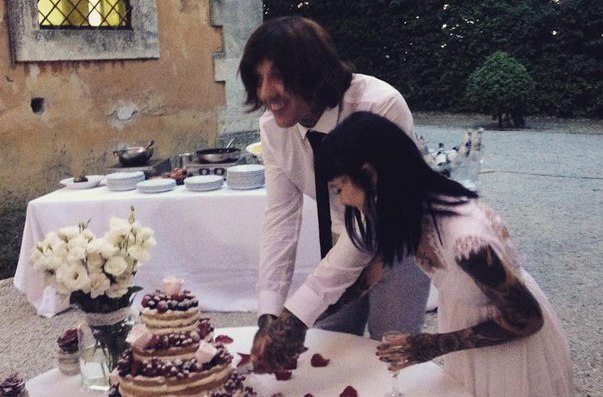 BRING ME THE HORIZON have unveiled their umbrella sign mystery with 'Happy Song'/ Frontman got married, posted photos on Instagram
July 13, 2015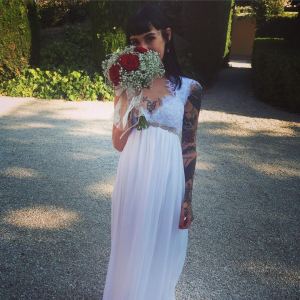 Bring Me the Horizon have finally revealed the mystery behind the recently teased umbrella picture – the band has released a new track called 'Happy Song,' which despite not being so happy obviously means a lot to the band's frontman Oli Sykes, who got married to his girlfriend Hannah Pixie Snowdon yesterday, July 12 in beautiful Tuscany, Italy.
Engaged on Christmas Day in 2013, the couple immediately shared the photos from their wedding on Instagram. Oli put up a picture of his wedding ring with just one word on it, "Taken." Hannah called their wedding "the most insane night of my life."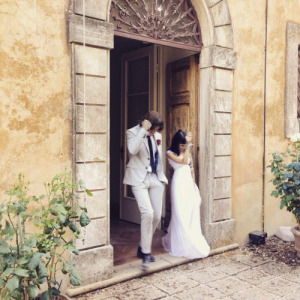 Oli Sykes also thanked their fans for supporting them in the release of their new single with all the attention to the numerous cryptic teasers they had posted earlier. Check out happy wedding photos and the 'Happy Song'. Leave us your comments below and stay tuned with Alterock Facebook and Twitter to never miss on the news about your favorite alternative music!