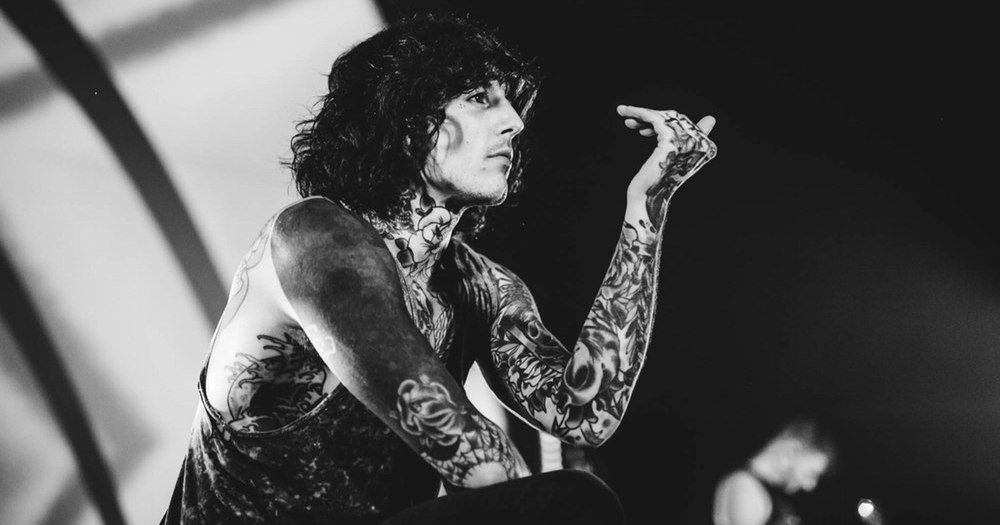 The band's frontman Oli Sykes performed the director's role in making the new music video 'True Friends', a tense combination of a music clip and a thriller format
November 5, 2015
Bring Me the Horizon have released 'True Friends' music video, an intricate merge of a traditional music clip showing the band playing the song and a detective film with a complicated story centered around a murder mystery. Only this time a detective (Steve Oram) has unresolved issues in his own past and needs to break these ties.
'True Friends' video was directed by Bring Me the Horizon's own Oli Sykes and is surely not boring to watch till the end: you will see bloody messages on the walls (lines from the song lyrics), slaughtered horses, intense dialogues guiding you through the plot and a violent ending… which we won't spoil so you could enjoy it yourself below.
Track 'True Friends' is taken from the band's new album, That's the Spirit. The first songs to have been released from the record were 'Throne,' 'Happy Song' and 'Drown'. Bring Me the Horizon have just finished their North American tour and returned to Europe to finish out 2015.
Watch the clip below. What do you think of the new video? Leave us your comments below and stay tuned with Alterock Facebook and Twitter to never miss on the news about your favorite alternative music!
Want more? Stream BRING ME THE HORIZON new CD That's The Spirit in full here
Photo Credit: Tanya Nots