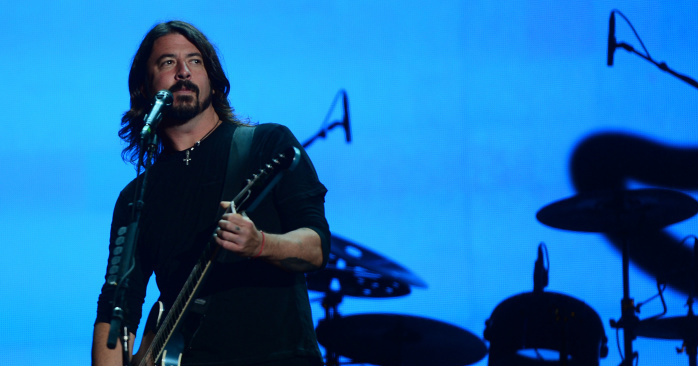 DAVE GROHL noticed a blind fan at FOO FIGHTERS stadium gig and handed him Taylor Hawkins' drum stick
March 4, 2015
The former Nirvana musician has already got a reputation of the best guy in rock music, and at a recent Australian gig he proved once again that he truly deserved his title.
On February 25, Grohl was thanking a 52,000 audience at a stadium in Sydney in between the songs, when he suddenly saw a blind fan with a sign in his hand, reading: "Drum stick for a blind guy, plz?" The frontman interrupted the concert and said: "There's a guy in the front row, he's got a sign that says "Drum stick for a blind guy". He turned around to the drummer and asked him: "Hew Hawkings, give me a drum stick!" Dave then handed the drum stick to the fan and continued the concert. Watch the short video below and share this news with your friends. Tell us what you think of Grohl's kind gesture on our Facebook and Twitter.
Foo Fighters are now on a two-week tour in Australia, and later this year the band will be headlining several shows in Britain.
http://youtu.be/xYwmod5Imps
Check out the news about Dave Grohl being chosen the Record Day Ambassador.
[huge_it_slider id="1″]