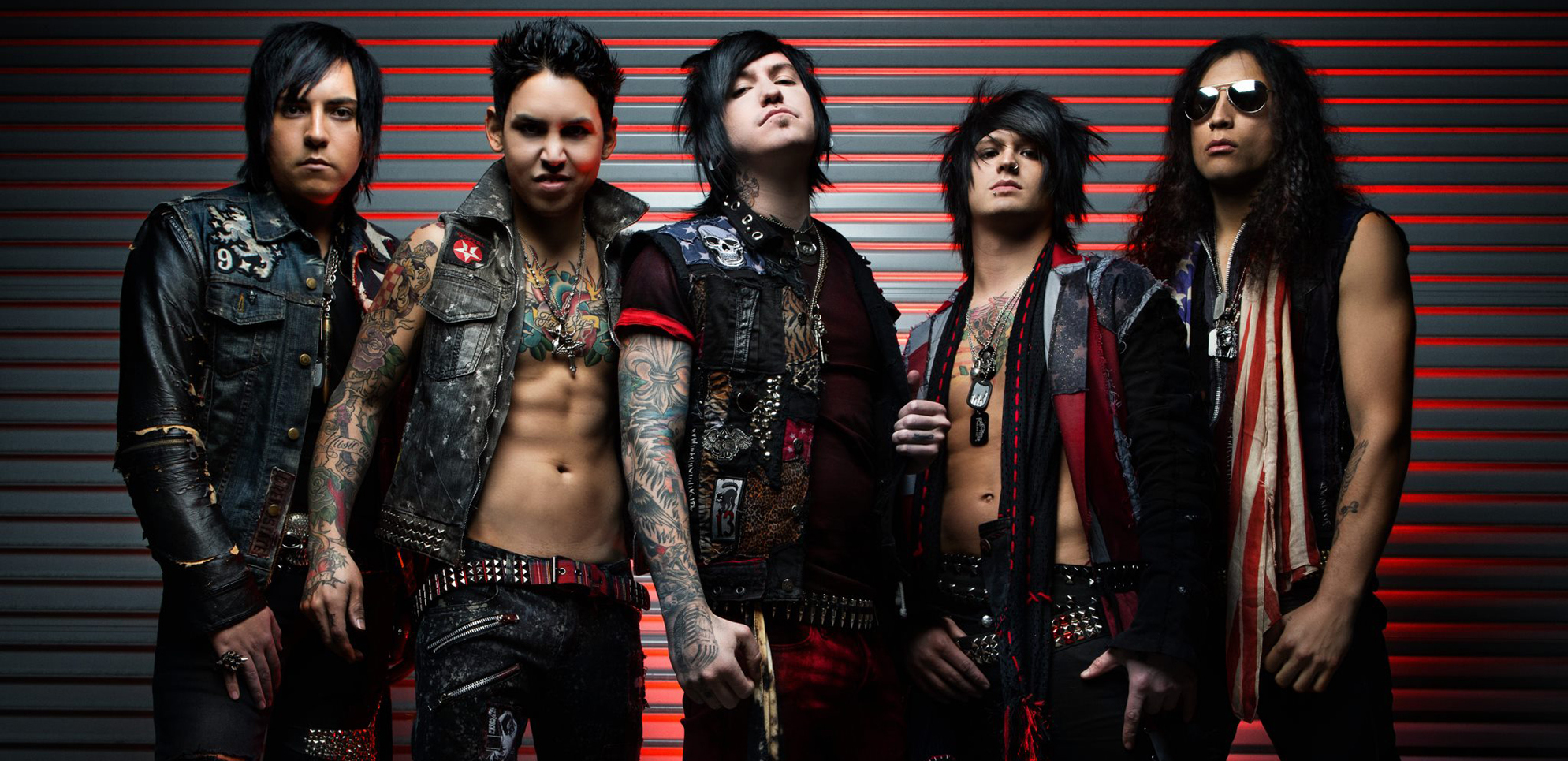 Watch the lyric video for the track 'The Terrible Children' ('Les Enfants Terribles') from ESCAPE THE FATE's upcoming Hate Me album
October 16, 2015
Alternative/post-hardcore rockers Escape the Fate have shared the lyric video for their new track 'Les Enfants Terribles (The Terrible Children)' from the upcoming album Hate Me, coming out in just two weeks, on October 30. The video isn't an easy one to watch till the end with all the war horrors depicted on the black-and-white TV screen. It opens up with the famous quote by Bertrand Russell,
"The whole problem with the world is that fools and fanatics are always so certain of themselves, and wiser people so full of doubts."
Craig Mabbitt and the bandmates have just kicked off their North American tour in support of Hate Me, which will run through November 15 and wrap up in San Diego, CA. European tour will start on January 28 in Manchester, England and round off with two shows in Russia on February 18-19. See all the tour dates in posters below.
What do you think of the lyric video and the new track? Leave us your comments below and stay tuned with Alterock Facebook and Twitter to never miss on the news about your favorite alternative music!
Listen: ESCAPE THE FATE recommend to "hold onto" your heartbreak on their new track 'Remember Every Scar'