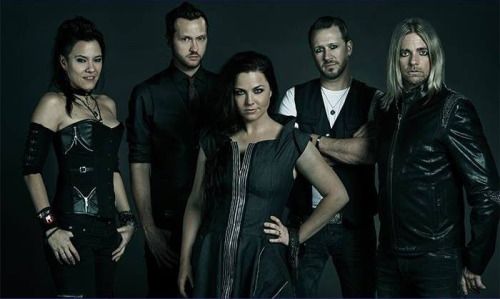 EVANESCENCE share orchestral version of 'Bring Me To Life' from new album, Synthesis
August 18, 2017
You can start getting the taste of what Evanescence's upcoming release Synthesis, sounds like with this new, reworked version of their biggest hit, 'Bring Me To Life.' Be sure to listen to the new take on the song below.
Not only is singer Amy Lee not tired of singing this song after so many years, she says that reworking 'Bring Me To Life' was "pure satisfaction" for her, since it's so different from the original on the band's 2003′ record, Fallen. Here is what she says about the new version:
"'Bring Me To Life' is new to me again after 15 years. It's difficult to explain how good that makes me feel. Having the chance to incorporate things I've heard in my head throughout that long period of time, nuances from the way I sing it live, just pouring the weight and perspective of the life I've lived now back into that root—it's pure satisfaction."
More: EVANESCENCE announce headlining tour in support of upcoming album, Synthesis
And soon the band will have a chance to present all the orchestra-driven songs live, as they are preparing to hit the road in October:
"This will be our first time touring with orchestra and I'm so excited to perform this way-really focus on the vocals, and the emotion and the story we've built over the years," says Amy Lee. "I'm also really excited about the new material on the album. Besides the two new songs, there are some really beautiful instrumental in-between moments. The whole thing flows like a big, dynamic soundtrack."
Evanescence's fourth album, Synthesis, will come out this fall. The record will feature rebuilt versions of some of the band's famous songs along with a couple of brand new tracks.
Listen to the band's new vision of 'Bring Me To Life' below. Have you falled in love with the orchestral version? Be the first to leave your comments and stay tuned with AlteRock Facebook and Twitter to never miss on the news about your favorite alternative music!