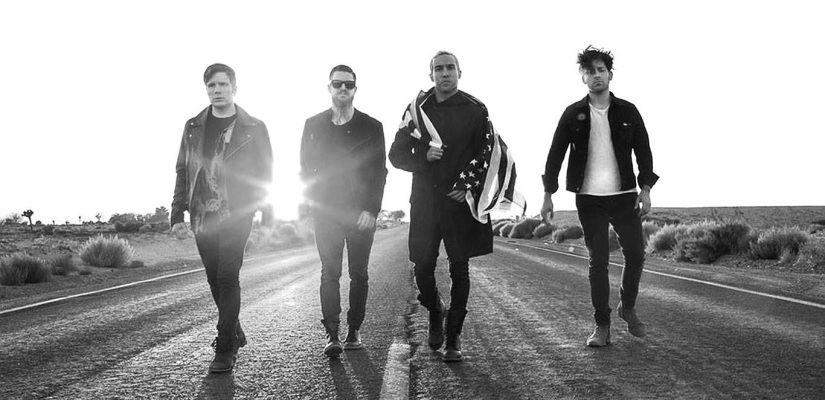 The clip for 'Champion' features a special guest, American rapper Post Malone
June 22, 2017
Last night, Fall Out Boy's fans in the US had a reason not to go to bed too soon. At midnight their favorite band launched a new single 'Champion', which was then followed by an accompanying music video filmed at The Berrics. It also has a special guest in the video, rapper Post Malone.
The place where the video was made, The Berrics. is a renowned skateboarding site, famous for its top-notch skating facilities, so FOB also called Russian skater Sewa Kroetkov to be part of the visual. And talk about "llamas", keeping the musicians company throughout the whole video! Be sure to watch 'Champion' below (and this amazing FOB llama-inspired fan art from Russia!).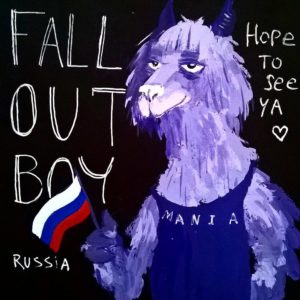 'Champion' is taken from Fall Out Boy's upcoming new album M A N I A, due out September 15. The release of album M A N I A will be opened and celebrated with an intimate FOB show at the House Of Blues in their hometown of Chicago on September 16.
Describing the sound of the seventh album, vocalist Patrick Stump told Alternative Press it was going to be innovative and experimental for the band: "This [record] is the most off-script we've gone. I want to try to invent something, because life's too short."
What are your thoughts on Fall Out Boy's new video for 'Champion'? Be the first to leave your comments and stay tuned with AlteRock Facebook and Twitter to never miss on the news about your favorite alternative music!