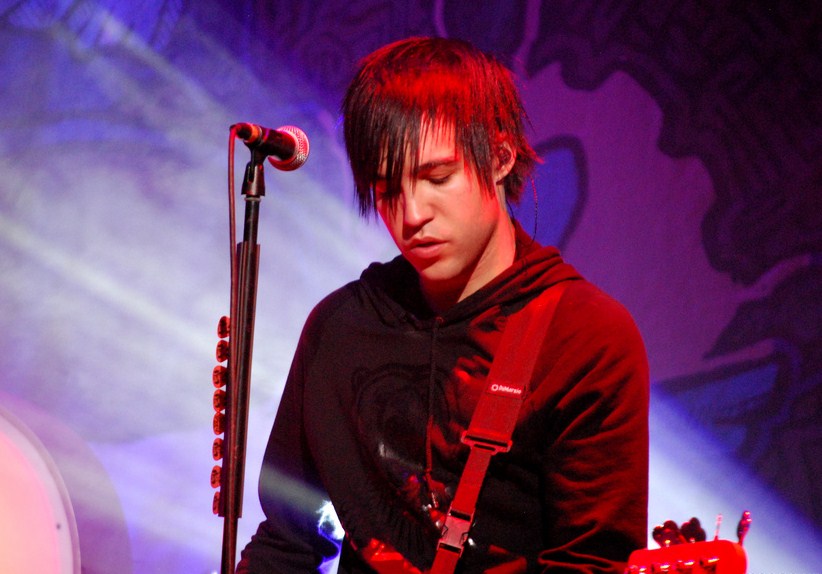 "So excited to introduce Marvel Jane Wentz," the musician announced on Instagram
May 14, 2018
Congrats to Fall Out Boy bassist Pete Wentz and his girlfriend Meagan Camper. The couple have just welcomed a new child into the world and named the baby girl Marvel Jane! Wentz and his partner already have a 3-year-old son, Saint Laszlo, and Wentz also has a 9-year-old son, Bronx, from his previous relationship with singer Ashlee Simpson.
Marvel's name reportedly comes from one of the Avengers crew in the Marvel Cinematic Universe, Captain Marvel, as BBC reports. The movie about Captain Marvel is scheduled for release in 2019. The character will be played by Brie Larson. Some fans also suggested the name comes after another Marvel character, Jane Foster. Besides, "marvel" could be understood in their literal meaning, "wonder" or "astonishment", while "Jane" is Pete's girlfriend's middle name.
Pete shared a photo of him and his girlfriend, cradling the baby, on Instagram. In the caption he wrote:
[quote align="center" color="#COLOR_CODE"]"So excited to introduce Marvel Jane Wentz. Feeling so grateful that she's here… annnnd she's already ready to takeover the world. Happy Mother's Day @meagancamper and all the moms out there. We [love] you."[/quote]
See the happy father's Instagram post and fans' curious comments below. Do you like what we're doing? If so, help us grow by sharing the article – this way we can keep providing you latest news and fun interviews with your favorite bands! Stay tuned with AlteRock Facebook and Twitter to never miss on the news about your favorite alternative music!
pete wentz wins he & meagan just named their daughter marvel jane and you call yourself a fan this is real commitment

— anna // night court (@VOlDNEWT) May 14, 2018
Pete Wentz's daughter's name has so many layers to it, it's unbelievable. Obviously her first name is Marvel, after Marvel Comics, but it goes deeper than that. Her middle name, Jane, is also one of Captain Marvel's middle names (Carol Susan Jane Danvers)…

— Something Person (@reuelgomezbaez) May 14, 2018