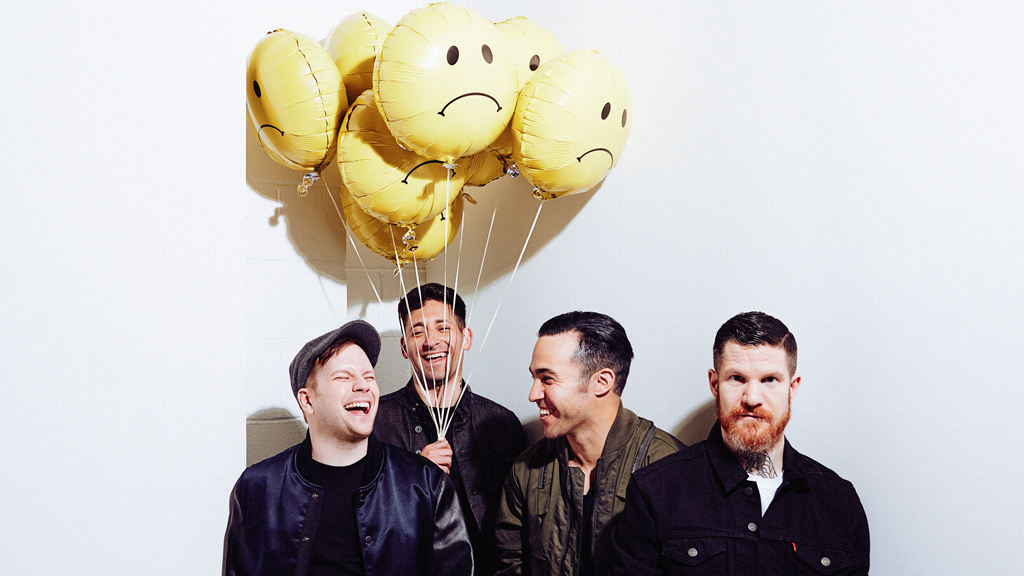 After their recent visit to The Tonight Show, Fall Out Boy took Jimmy Kimmel stage to introduce their latest single
September 19, 2017
Fall Out Boy are frequent guests on late night TV and this time they've visited the famous show Jimmy Kimmel Live! to present their latest single, 'The Last of the Real Ones'. Be sure to watch it below!
This week Fall Out Boy premiered quite a disturbing and puzzling music video for The Last of the Real Ones', starring only their signature llamas with a shovel and kidnapped Pete Wentz in the trunk of the car. If you missed the video, you can dare to give it a look at this location.
https://youtu.be/eZDyy6bCpZA
The band have also recently performed a few other songs from the upcoming album M A N I A on The Tonight Show Starring Jimmy Fallon. Check out how they rocked the stage with 'Young and Menace' below.
The release of Fall Out Boy's M A  N   I    A  was originally locked for September 15 but in August the band announced that they decided to put it off until next year because "it felt very rushed". The musicians wanted to give the work on the new material more time.
To other band news, earlier this month the guys announced the establishment of the Fall Out Boy Fund "as a way for us to give back to Chicago, the city that has given so much to us". The goal of the fund is to donate money to Back to the Roots, an organization that "brings gardening and food education to schools and helps inspire kids to experience the magic of growing their own food." Fall Out Boy aim to provide 20,000 elementary school kids in the Chicago area with an organic gardening kit.
Now enjoy the videos and tell us which of the two singles and performances you like best and why. Share your thoughts in the comments, and join AlteRock Facebook and Twitter to stay tuned for rock and metal news.