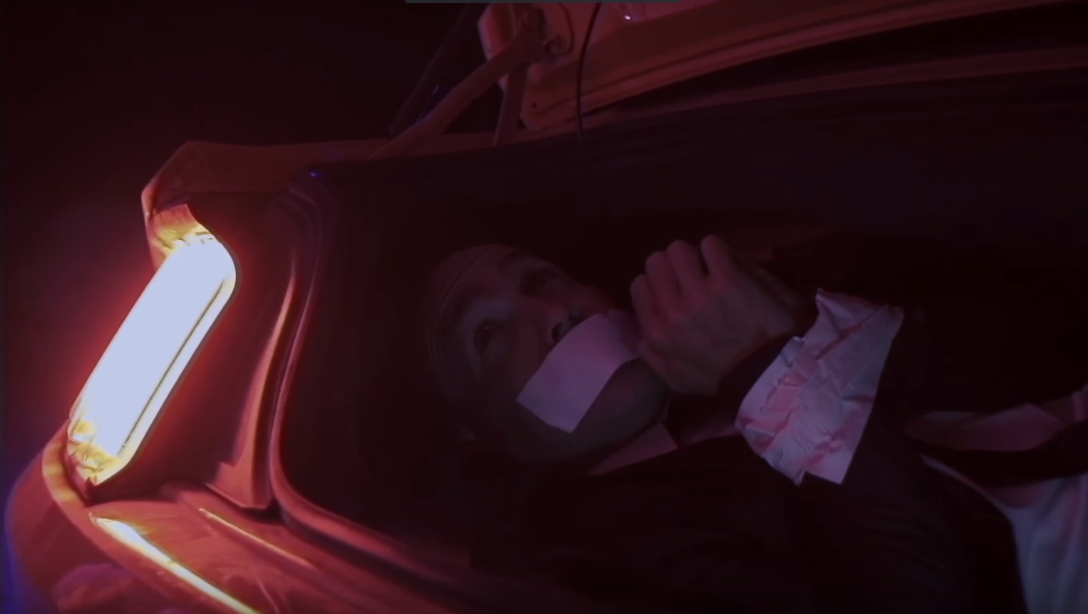 The song is featured on Fall Out Boy's new record, M A  N   I    A, "the most off-script" in their discography
September 14, 2017
Fall Out Boy have released a new single, 'The Last Of The Real Ones,' accompanied by a minimalistic yet violent music video. As llamas (which you've seen in FOB's previous videos) are killing Pete Wentz, lying in the trunk of the car, with a shovel, we are scratching our heads in attempt to understand the message of this visual.
More: Watch Fall Out Boy's visualizer for 'Champion', directed at Skateboarding Site The Berrics
The video credits start rolling on the screen while the song is still playing, and not without a reason: in case you didn't get the music video is one big joke, the credits prove it. From "Starring Pete Wentz as Pete Wentz" and "Llalas as Llamas" to introducing us to a person behind the video in charge of "body removal" to "stunts by Patrick's hand".
This 4-minute frenzy finishes with thanking "A Spaghetti Cat Production" and an odd sentence "I'm pretty sure this isn't how the story ends". What does it mean? Just like in case with the recent single 'Champion', which had a visualizer one month prior to the official music video, this clip for 'The Last Of The Real Ones' seems to be just an "appetizer" before the official video. So let's hope we'll get to see more a "adequate" visual soon.
The band have recently said their upcoming new record, M A N I A, will be "the most off-script" in FOB history. However, the new song itself doesn't sound out of the box at all, unlike its weird music video. Give it a look below and tell us what you think:
Watch: Fall Out Boy peform 'Young And Menace' on Jimmy Fallon
Initially, the new album was due out September 15 but last month Fall Out Boy announced that M A N I A release had to be pushed back until next year because "it felt very rushed". The band want to take their time and make the songs as perfect as they can be. "The truth is, we just want the record to be better than we can make it in the next couple weeks and it will require a little more time," Patrick Stump explained on Twitter.
In July, the band dropped a video for their track 'Champion,' featuring Jaden Smith, and presented the single live on the Late Night With Seth Meyers. If you haven't seen it yet, watch it here.
Share your thoughts in the comments, and join AlteRock Facebook and Twitter to stay tuned for rock and metal news.