Five Finger Death Punch announce limited boxset of The Wrong Side Of Heaven And The Righteous Side Of Hell
Five Finger Death Punch chose to celebrate the 10th anniversary of their albums The Wrong Side Of Heaven And The Righteous Side Of Hell, Volume 1 & Volume 2 in quite a luxurious way. The hard rock legends are releasing a limited-edition vinyl 6LP boxset and its digital version on December 1.
One of the special treats on the upcoming edition is a rare version of their track 'Burn MF' with a special guest singer, Rob Zombie. Be sure to listen to the track below!
More: Ivan Moody joins BAD WOLVES on stage for 'Zombie' cover and it gets real metal
Five Finger Death Punch wouldn't be where they are today if not for those two albums. In July and November 2013, they launched two records, The Wrong Side Of Heaven And The Righteous Side Of Hell, Volume 1 and Volume 2. Volume 1 was their fourth album, which debuted in the Billboard 200 charts at №2, their highest chart position in the U.S. The third album single 'Wrong Side of Heaven' made history. The music video for it reached 400 million views. It remains the band's biggest hit to date.
Following Volume 1's platinum success, Volume 2 debuted at №2 on the Billboard 200 and №1 on Top Rock Albums. It managed to sell an impressive 77,000 copies in its first week. The record was certified gold and conquered listeners' hearts with a cover of The Animals' 'House Of The Rising Sun'.
In other news, FFDP have just released a limited version of their eighth studio album F8. It is available as an exclusive Gold Vinyl and even on a cassette for the first time! Originally released on February 28, 2020, F8 debuted at №1 on rock charts worldwide. It gave the world such tracks as 'Inside Out', 'A Little Bit Off', 'Living The Dream' and 'Darkness Settles In'.
Watch Five Finger Death Punch's new 'Burn MF' version featuring Rob Zombie: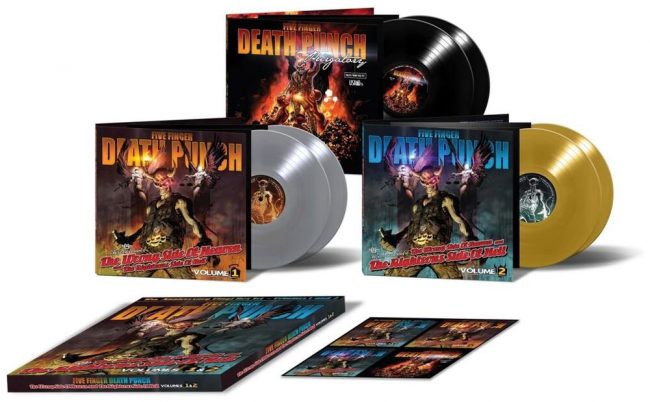 To pre-order the anniversary boxset of The Wrong Side of Heaven, check out where you can snatch it in your country by going to this location.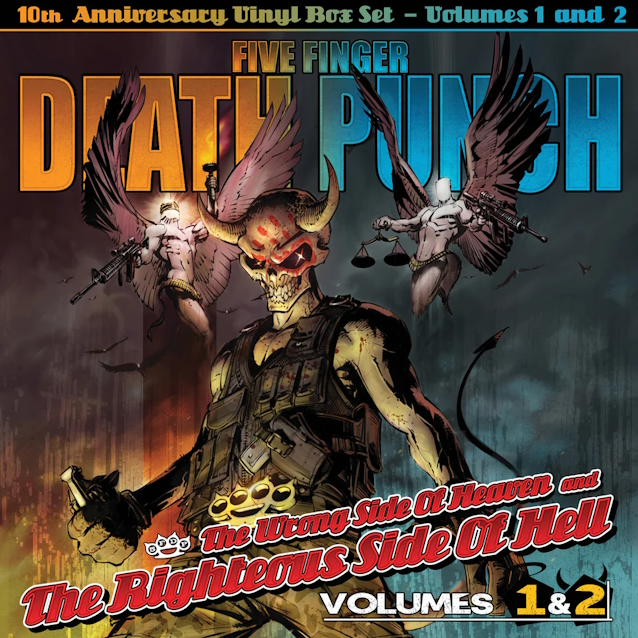 Don't miss out on the news about your favorite rock bands – join us on AlteRock Facebook and AlteRock Twitter!