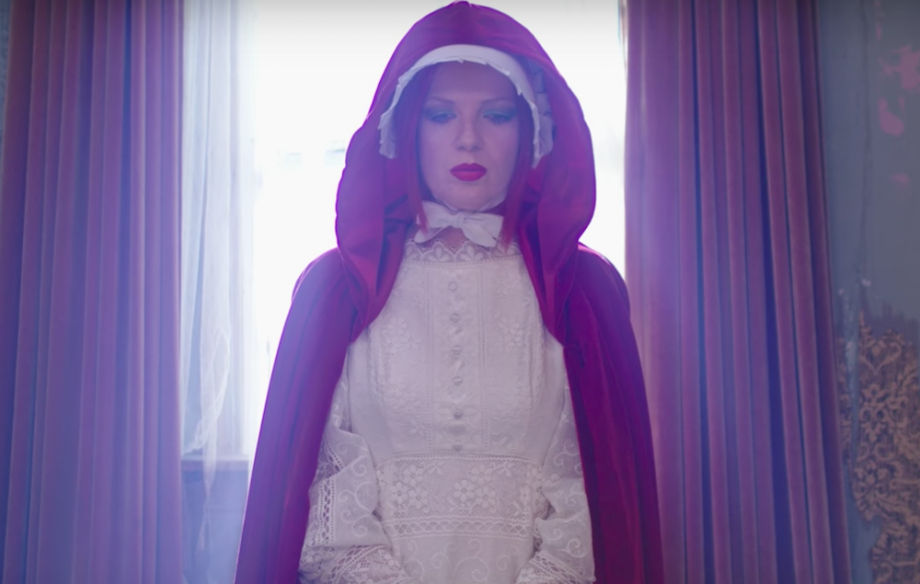 "'No Horses' made me realize that I'm not going insane, these really are fucked up times," says the director
August 4, 2017
Shirley-Manson-led legendary band Garbage has unveiled a a new, politically-charged clip for their single 'No Horses'. The image of Shirley dressed in a red hooded cloak takes your breath away, as the images of riots, armed policemen and poor kids are passing by. Watch the video below.
Here is what the director of the clip, Scott Stuckey, wrote about the track in a press release:
[quote align="center" color="#COLOR_CODE"]"It's been my observation that when governments disregard their citizens for their own greed, the ensuing soundtrack usually kicks ass. Like Nina Simone's 'Mississippi Goddam' or the Clash's 'Straight To Hell', 'No Horses' made me realise that I'm not going insane, these really are fucked up times."[/quote]
Stuckey points out that the serious lyrics of the song presented a challenge to make a music video which would live up to the powerful message. "The lyrics are powerful so the challenge was to add something visually that wouldn't ruin the individual's interpretation."
The track 'No Horses' itself was released last month and at the end of 2018 all the profits from its sales and streams will go to the charity of the International Committee of the Red Cross.
The band is on the road at the moment, touring with Blondie and Deap Vally in the US.
Earlier this summer, Garbage published an autobiographical coffee table book called This Is The Noise That Keeps Me Awake. It includes previously unseen photos of the band and individual sections written by the four band members.
Share your thoughts in the comments, and join AlteRock Facebook and Twitter to stay tuned for rock and metal news.