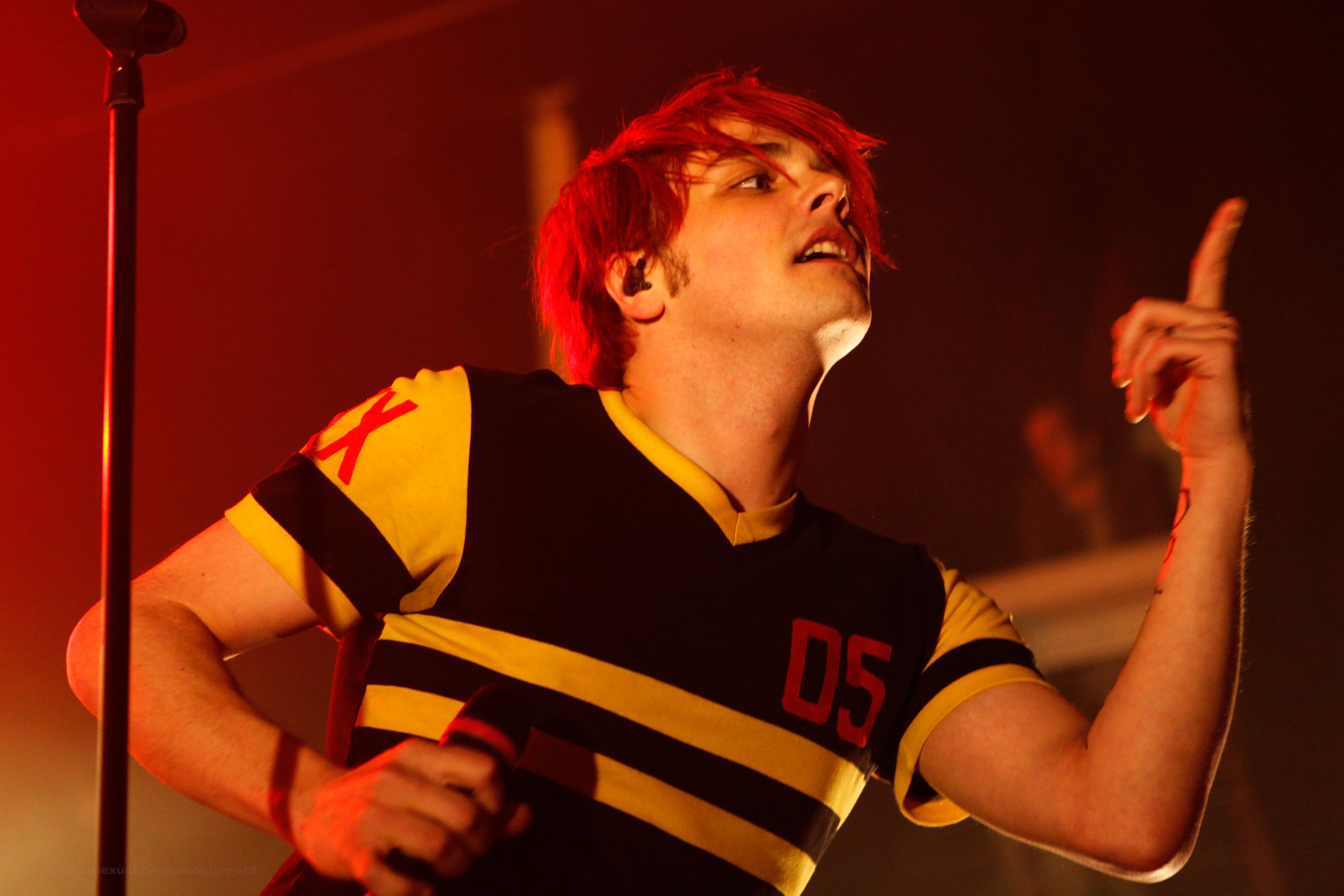 The singer says his focus in 2017 will be "split into music and comics"
January 4, 2017
As we look back on the year gone by, we can't help this heavy feeling, remembering how many awesome artists we lost in 2016. Ex-My Chemical Romance vocalist has expressed his thoughts on that in a tribute message, opening up about how George Michael and Carrie Fisher inspire him creatively.
Gerard Way reveals that when he heard about Carrie Fisher's death, he felt like just closing himself off. But at the same time, she inspired him, "opening the doors to talk about mental health." Way finishes the tribute to her by saying, "I will miss her dearly."
[quote align="center" color="#COLOR_CODE"]
"Carrie Fisher. That was a kind of wake up call. It was another moment where I felt like just closing myself off again. Of course, like many people, I am a big fan of her work on screen, and she contributed a great deal to my childhood, but it was also her advocacy for mental health, her outspoken critique of celebrity and industry, and her openness about addiction that I always respected tremendously.
And her way of being inspired me, opening the doors to talk about mental health. Even recently, I didn't think labels were healthy in regards how it can position you to be some sort of tool for someone else's agenda, but I have come to accept that sometimes, facing exactly what you are can be very liberating—it takes the power away from the bogeyman. I will miss her dearly."
[/quote]
And of course, Way couldn't not pay a tribute to George Michael's recent death, which occurred right on the Christmas Day:
[quote align="center" color="#COLOR_CODE"]"And George Michael—a booming voice, an amazing talent, and a quietly charitable individual. Watching him struggle over the years with being in the public eye had been difficult, and eventually something I think everyone can now relate to, us all being in the public eye constantly. He inspired me in many ways."[/quote]
More: Dancing Pumpkin Having Fun to My Chemical Romance, Bring Me The Horizon and more
Since his last update in October, the singer took a couple of months to do some thinking and find new sources of inspiration. "I basically hit a point where I didn't feel like I had anything constructive to contribute, so I made myself scarce… After getting over a hump, I have been the most mentally healthy I could possibly be in a long time," he says.
In his message, Way has also shared that he's writing material for his 'weird' new album:
[quote align="center" color="#COLOR_CODE"]"I am always writing music, I am very lucky that way—there is always an idea and something that inspires me, even if it takes me a minute to figure out what I want to say, which is what really creates the space between releases," wrote Way. "I am about to convert a structure on our property into a recording studio, which actually won't take a lot of work as the space is already pretty perfect. Great drums sounds and church ceilings. Secret echo chambers. I look forward to making some really weird stuff here, and mine for the really hard to get diamonds."[/quote]
The singer's plan for 2017 is to divide his time between writing music and working on comics. "Now that Young Animal is running well… it gives me more breathing room to make sounds, some of which may even be connected to the comics," Way reveals.
In case you are still secretly hoping that My Chemical Romance would reunite, here is what guitarist Ray Toro recently told NME about their relationship after MCR split:
"Here and there I think we all probably miss making music together – but I think at the same time we're all very focused on our current projects", Toro explains. "I think individually we're all very much focused on what we have going on personally."
More: TWENTY ONE PILOTS Share Cover of My Chemical Romance's 'Cancer'
Since the band split up in 2013, all of the band members have been engaged in their own music projects, some of which turned out quite successful. Gerard Way's debut solo album, Hesitant Alien, came out in 2014, so let's stay tuned for some details on his upcoming "weird" effort.
Read the full message here. Share your thoughts in the comments, and join AlteRock Facebook and Twitter to stay tuned for rock and metal news.