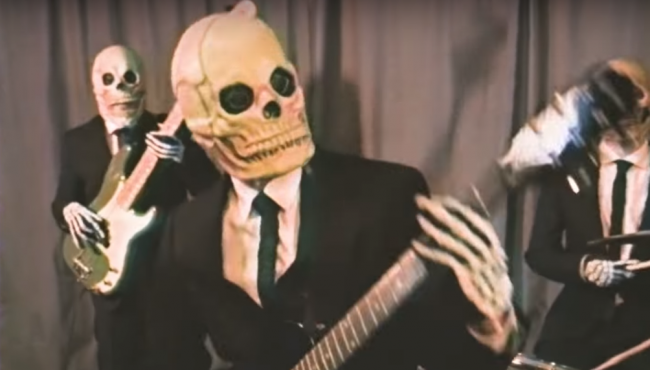 Gerard Way is reportedly working on new album, first in four years
October 26, 2018
Just when you thought we've lost former My Chemical Romance singer to the world of comics, Gerard Way has made a surprise return with a new, jokey Halloween-themed song, 'Baby, You're A Haunted House.'
Way's new piece is far from the very pop-driven and catchy, so it has all the chances to become your guilty pleasure. Recorded a few months ago, 'Baby, You're A Haunted House' doesn't only feature Gerard Way but also guitarist Ian Fowles, our beloved Mikey Way on bass and Tom Rasulo on the drums. Not bad, huh?
"I wrote a song called 'Baby You're a Haunted House' about all our inner ghosts and demons and what it feels like being in love and having to deal with your own internal horror show." Way introduces the song in a statement. "I tried not to really overthink it too much as I really wanted to start getting music out into the world again and sharing my art."
The singer goes on to say the haunted house in question was built by a model maker Damien Webb, which inspired him to record the song for Halloween. Be sure to check out the "boney" music video for 'Baby, You're A Haunted House' below:
Since the music video, directed by Claire Marie Vogel, doesn't show the faces of the musicians, fans started speculating these masks might hide Riverdale's Cole Sprouse, comic author Jon Rivera, as well as Evan Rachel Wood and members of twenty one pilots. But would they be part of such a simple music clip?
Meanwhile, according to Alternative Press, rumor has it Way is in the works, preparing to release a new album "sometime next year." Are you excited about it? What do you think Way's new album will sound like? Leave your comments and join AlteRock Facebook and Twitter to stay tuned for rock and metal news.