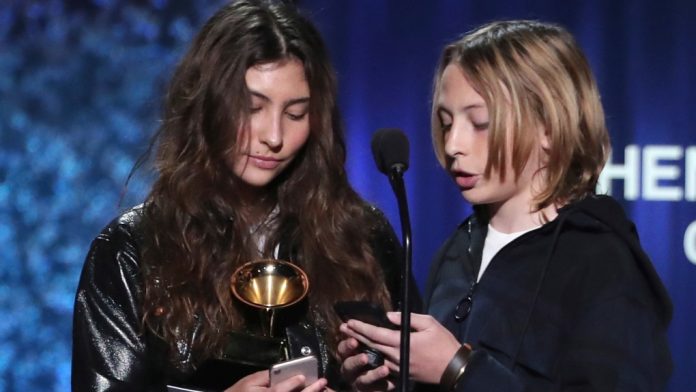 Fans of alt-rock and metalcore roll their eyes as Grammy 2019 awards land in less known artists' hands
February 11, 2019
The Grammys took place on Sunday on CBS, broadcast live from the Staples Center in Los Angeles. What started off with impressive host of the night, Alicia Keys, resulted in many of us raising our eyebrows.
Rock fans were all in wait when the main rock/metal categories revealed their heroes of the night. We were especially thrilled to hear who would win in Best Rock Album, Best Rock Performance, Best Rock Song and Best Metal Performance fields. But little did we foresee the following choices.
The award for Best Rock Performance went to the late Chris Cornell for 'When Bad Does Good'. That meant leaving behind such beloved artists as Arctic Monkeys and Halestorm, which was already a surprise, considering media limelight wasn't much on Chris Cornell over the past year.
Then came another shock, when Fall Out Boy, Alice In Chains, Weezer and Ghost had to leave empty-handed. That's when Greta Van Fleet got the Grammy for their record From The Fires. See Greta Van Fleet's acceptance speech below:
And who would have thought that neither twenty one pilots with 'Jumpsuit', not Bring Me The Horizon with their 'MANTRA' would take home the statuette? Instead, the award for Best Rock Song went to St. Vincent's 'Masseduction.'
Metal fans witnessed High On Fire getting the Grammy for the Best Metal Performance for 'Electric Messiah.' That, of course, meant Trivium, Underoath, Deafheaven and Between The Buried And Me didn't seem as strong to the Grammy academy.
More: GHOST welcome you to their bloody party in new music video 'Dance Macabre'
See the full list of 2019 Grammy Awards winners here and tell us what you think about the 2019 rock and metal winners? And if you still haven't, check out Alterock Facebook and Twitter to never miss on the news about your favorite alternative music!