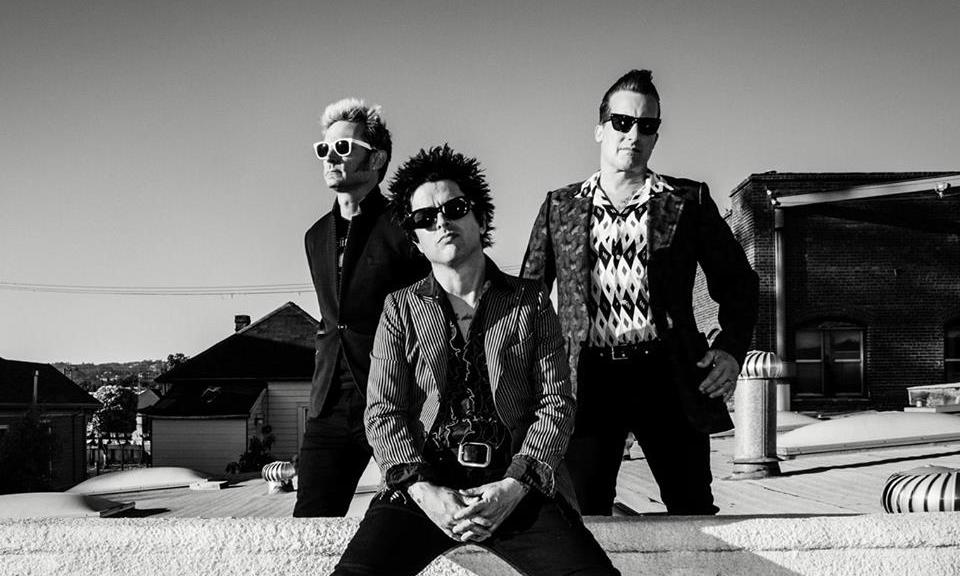 The recording process was kept top secret for everyone except the band members' wives…
September 5, 2016
Green Day's drummer Tre Cool has finally shed some light on why the band decided to record their upcoming 12th studio album, Revolution Radio, in secrecy.
More: Check Out GREEN DAY's New Song, Lyric Video 'Bang, Bang'
The band members' studio work was top secret for everyone except their wives, Cool revealed to EW. "We gave ourselves enough time and we weren't watching the clock. [That] took the pressure off," the drummer explained. The group recorded the new effort without a producer, which marks their first independently made release since 1992's Kerplunk.
Cool also unveiled that the whole recording process was a much healthier road for frontman Billie Joe Armstrong than a state he was in a few years ago. The singer's substance abuse issues are now in the past. "All those health issues are behind us," Cool said. "We're going into this record cycle with a lot of gratitude, a lot of humility."
The new album aims to challenge the listener lyrically and thematically, raising topical issues and politically charged questions. Armstrong wrote the lyrics to many of the new tracks before the presidential election race. "I wish we could take credit for being supergeniuses and having crystal balls," laughs Cool. "But our balls are normal, like everyone else's."
To other hot Green Day's news, Billie Joe Armstrong has officially announced the release date of the film he plays the lead role in. The movie title was changed from Geezer to Ordinary World, and it will hit theatres on October 14. This is Armstrong's his first lead role in the motion picture.
At Geezer's surprise premiere at the Tribeca Film Festival , Green Day gave a mini-show featuring Joan Jett. Among the songs they played was 'Ordinary World', which grew to be the movie's new title. 'Ordinary World' is the last track on the band's new album Revolution Radio.
More: Billie Joe Armstrong Invites Rockstar Joan Jett for Surprise Show at Geezer Premiere
Green Day's forthcoming record, Revolution Radio, will be available October 7 via Reprise Records. Stay tuned for Green Day's updates and join Alterock Facebook and Twitter to stay tuned for rock and metal news.