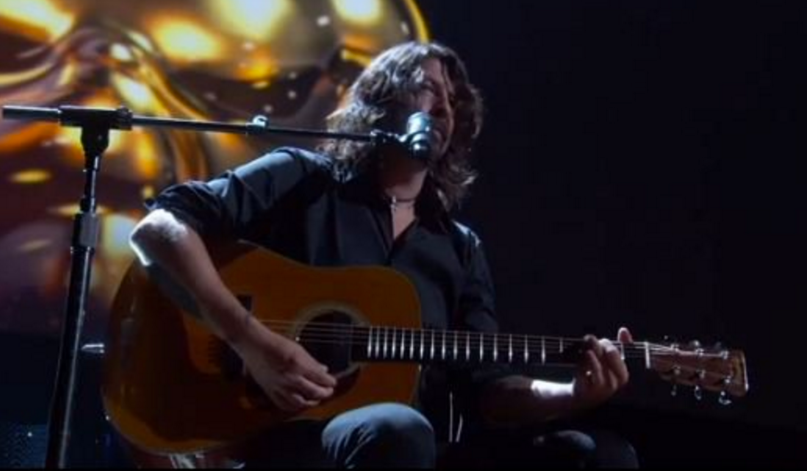 The mystery behind Dave Grohl's performance at the Oscars is lifted: Grohl was invited to play The Beatles' 'Blackbird' In Memoriam
February 29, 2016
As we wrote a couple of weeks ago, Dave Grohl was asked to give a special performance at the 2016 Oscars. Up till the very ceremony, no one knew what that special performance would turn out to be, because Grohl has no apparent relation to any of the Oscar-nominated songs or films. Turned out, the musician was invited to play a heartfelt cover of The Beatles' 'Blackbird' as a tribute soundtrack during the Oscars' in memoriam, honoring the big screen actors who passed away over the past 12 months. This list includes Christopher Lee, Wes Craven, Alan Rickman, Leonard Nimoy, Holly Woodlawn, Omar Sharif, and a legendary singer/actor we lost recently, David Bowie.
Read more: David Bowie Dies at 69, After 18-month Exhausting Battle With Cancer (read here)
The Foo Fighters frontman gave a solo performance with just his acoustic guitar, which came out really touching. You can watch the video of the performance below.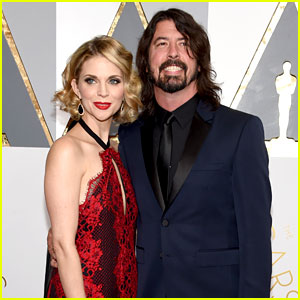 Fashion media also point out that Grohl looked really classy in his tuxedo while walking the red carpet, joined by his wife Jordyn Blum. February 2016 has been an eventful month for Grohl, with one award ceremony after the other. On February 15, Foo Fighters appeared at the 58th Grammy Awards, where they were nominated in two categories, including Best Rock Performance for 'Something From Nothing' and Best Music Film for their documentary, titled Foo Fighters: Sonic Highways, looking at the history of American music as the band moves across the US, stopping in eight cities on the way.
Dave Grohl recently announced that he and the rest of Foo Fighters' members might be taking an extended break from Foo Fighters Their latest release, a free EP Saint Cecilia, was released in Novermber last year, accompanied with an official message from Grohl considering taking some time off.
Watch more: Watch Dave Grohl Sing 'Learn to Fly' With The Muppets