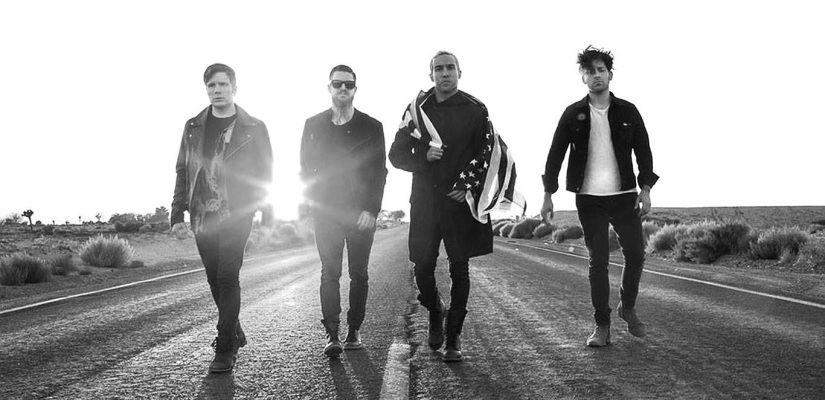 FALL OUT BOY have shared a cover of The Jungle Book's 'I Wan'na Be Like You' by Disney – give it a listen
October 22, 2015
Fall Out Boy have contributed to We Love Disney compilation by doing the cover for The Jungle Book's 'I Wan'na Be Like You'. We Love Disney album also features the vocals by Gwen Stefani, Kacey Musgraves, Jason Derulo and many others. It is coming out October 30, which is just a week ahead.
Check out: FALL OUT BOY win the 2015 MTV VMA award in the category Best Rock Video (here)
The guys have also recently released the music video for 'Irresistible' ft. Demi Lovato, starring Doug The Pug, check it out after the Disney stream below.
Fall Out Boy are currently doing two shows in Russia to then have a couple of months of tour break with just two December dates in the U.S. The band will hit the road again for an American leg of shows at the end of February 25, running through March 26.
Listen to the Disney cover by Fall Out Boy above and the latest single 'Irrestistible' below, share your thoughts in the comments, and join Alterock Facebook and Twitter to always be in the know about your favorite rock bands!
Watch: FALL OUT BOY all-star music video 'Uma Thurman'
[huge_it_slider id="1″]