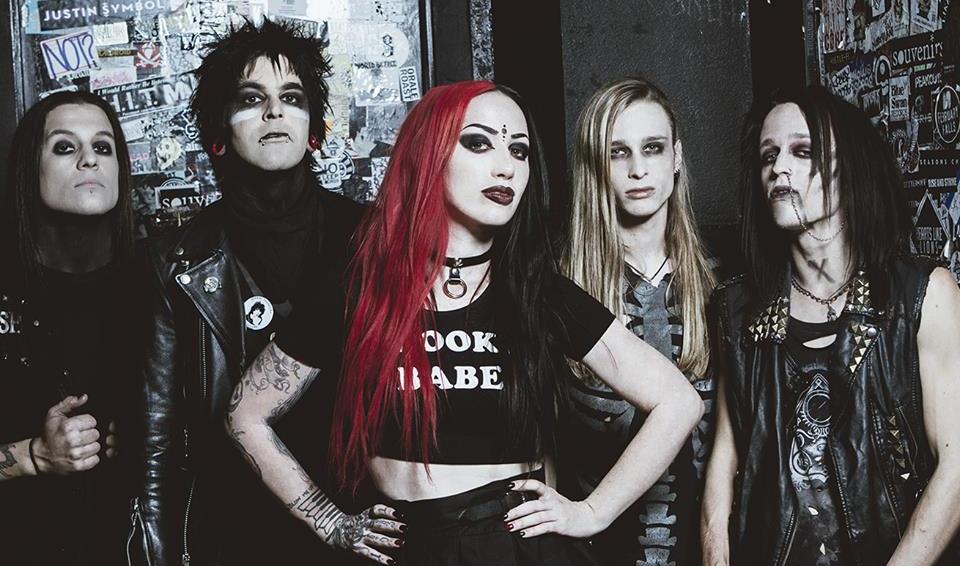 New Years Day get imprisoned and tortured in their new video 'I'm About To Break You', inspired by Mad Max
February 17, 2016
New Years Day got inspired by Mad Max and recorded a music video for 'I'm About To Break You,' which shows the musicians locked up in chains and kept in cages. You can watch the post-apocolyptic video below.
Here is what Ash Costello had to say about shooting the clip: "We are big fans of Mad Max and have always wanted to make a post-apocolyptic style video. The location we filmed at was a few hours away from Los Angeles where they put on a festival every year called 'Wasteland Weekend' that is dedicated to the post-apocolyptic lifestyle. We had a blast making props and riding around in those amazing cars. Having fans and friends join us as extras made it icing on the cake."
New Years Day European tour leg of Hate Me Tour is now over, with the last show played on Feb 16 at Electric Ballroom in London, UK. The band is now returning to the States for 10 spring US shows, kicking off Mar 14 in Flagstaff, AZ and running through May 22.
Check out the video below, share your thoughts in the comments, and join Alterock Facebook and Twitter to stay tuned for rock and metal news.