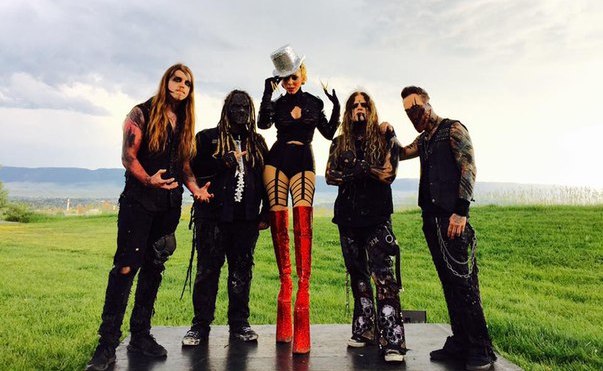 In This Moment have cancelled European tour: Chris Howorth is unable to perform due to injury
April 27, 2016
In This Moment have proven themselves as one of the most "hard-touring" bands over the past few years. Since the release of Black Widow album, the theatrical collective has been touring the world non-stop over the last couple of years, supporting the new record. Unfortunately, guitarist Chris Howorth has recently had a neck injury and won't be able to perform for the foreseeable future, so the band made the decision to cancel the whole European tour.
According to the band's official statement, Howorth is currently being treated for neck injury and has been unable to move his head more than an inch or two in any direction. The guitarist has published the official statement regarding his state:
"The people closest to me already know, but sadly, now it's time for the world to know. I have injured my neck and am unable to move my head more than an inch or two in any direction & I now have the burden of making some pretty weighty decisions for myself. In order to continue performing live, I am aggressively seeking treatment & must remain at home in Los Angeles. I am devastated that our European shows are affected by this but in order to keep moving forward with the band, it's imperative to work on getting better. I cannot express how appreciative I am that we have such amazing fans & loving support from all over the world. I feel as if I'm letting you down & it breaks my heart. I truly hope to see you all again in the near future."
In This Moment's singer Maria Brink has posted the following comment:
"It is so heartbreaking to me that we have to cancel this tour. The last time we were in Europe, I felt such fire & magic at the shows- I have been absolutely dying to get back. It's a raw, rare energy that left a serious impact on us. It's probably easy for everyone to think 'why don't you just go without Chris,' but the truth is, he is my partner, brother & one of my closest friends. Throughout the years, Chris has stood strong by my side through everything- he's never left me behind. I can't bring myself to do this tour without him, it simply would not be In This Moment. Our fans would not be getting a true ITM show without him. We take this very seriously & are so deeply sorry to have to do this. We have unconditional LOVE our Europe fans. Chris is on top of taking care of himself & I firmly believe he can be back to playing soon. Blood Legion Forever."
Therefore, the tour scheduled to kick off May 14 in Germany and running through Germany, Switzerland, Netherlands and the U.K. through the end of May will not be taking place. Meanwhile, North American tour dates are still on. The cancelled shows in Europe will be refunded at the purchase point.