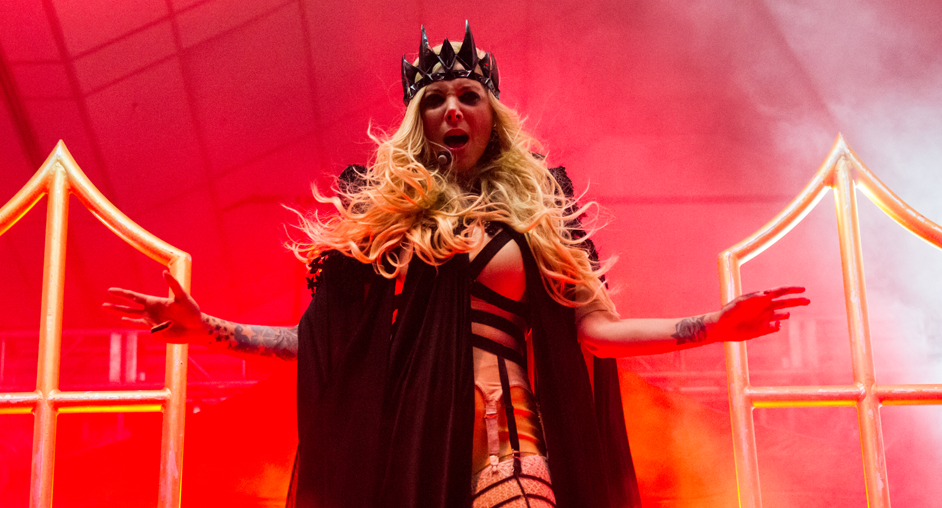 The band's sixth album, Ritual, marks a new stage in the sound of In This Moment
June 16, 2017
With their new album, Ritual, coming up, In This Moment have been generous lately, sharing one album track after another. Today, the band have unveiled another new piece of their upcoming record, the song titled 'Roots'. Give it a listen below.
Watch: IN THIS MOMENT share a mesmerizing live video for 'Oh Lord'
Ritual has opened new horizons for In This Moment. Maria-Brink-led group has been experimenting with adding blues elements to their signiture dark sound. Another track to wait for is the band's cover of Phil Collins' hit 'In The Air Tonight.'
The band have recently embarked on a tour with Motionless In White this summer, and will be joined by ex-Slipknot drummer Joey Jordison's band VIMIC on certain dates, along with Little Miss Nasty.
In This Moment's sixth new studio album, Ritual, will hit the stores July 21 via Roadrunner Records, which means it's only a month left before you get to hear the record in its entirety. And now enjoy the new song 'Roots' below:
More: PAPA ROACH were joined by IN THIS MOMENT's Maria Brink on stage
Do you like what we're doing? If so, help us grow by sharing the article – this way we can keep providing you latest news and fun interviews with your favorite bands! Stay tuned with AlteRock Facebook and Twitter to never miss on the news about your favorite alternative music!