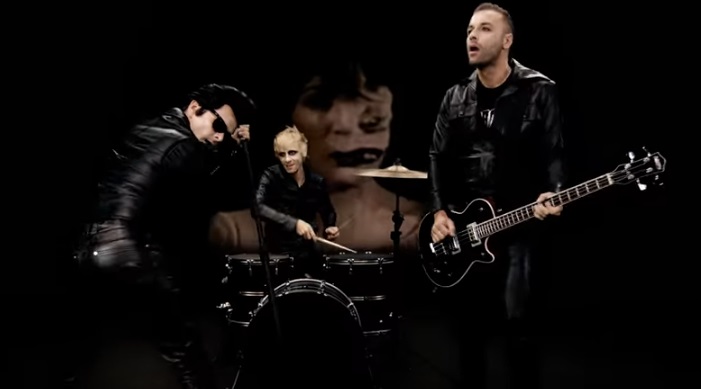 Muse are putting on the looks and leather outfits of 1950-ies' rock'n'rollers in their Halloween video treat
October 31, 2016
We all were puzzled about what Muse were preparing for us for this Halloween, when they put up the picture of horror screen goddess Elvira last week. It turned out, the band's 'Halloween Special' is a full-fledged new and song music video – a parody cover for 'New Kind Of Kick' from The Cramps. You'll be crazy not to watch this hilarious video.
Just like in 1950s rock'n'roll performances, the musicians' outfits are all leather and their hair is of course black and slicked black. And yes, get ready to see Matt Bellamy do the "unthinkable", like grabbing his crotch and wiggling his hips into the camera.
Other than this new cover, Muse haven't introduced us to any new material since their 2015′ album Drones. The band has recently wrapped up their arena/stadium tour, but they are already making projects for the next world tour (though it would good to hear some new stuff from them first).
The band's tour director has recently unveiled the band's gigantic plans for the following tour, including 'levitating on magnets'. Meanwhile, fans are signing a petition, hoping for Muse's intimate club tour in the near future with songs, picked by fans by voting.
AlteRock wishes you all a happy Halloween! And now scroll down to watch Muse's witty Halloween video 'New Kind Of Kick'. Be the first to leave your comments and stay tuned with Alterock Facebook and Twitter to never miss on the news about your favorite alternative music!