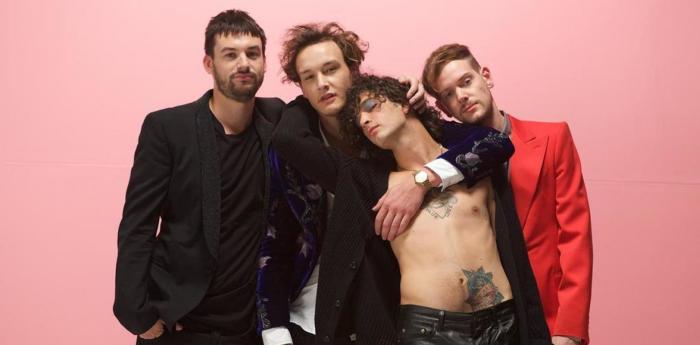 The 1975 are known for teasing their new music and "color scheme" via cryptic messages
September 30, 2016
Brevity is the soul of wit, isn't it? The 1975 never look for the straight ways how to announce the arrival of their new music, so judging by their history cryptic social media posts and the new teaser, it's safe to suggest we can expect new music (probably along a new color design) from the group next year.
The tweet posted by frontman Matty Healy simply reads "New The 1975 – 2017". Not much, right? Prior to announcing their sophomore album, I Like It When You Sleep, for You Are So Beautiful yet So Unaware of It, the musicians shocked everyone by deactivating their pages on all social media.
More: The 1975 Video 'Somebody Else' Is 8-min Mini-Film About Pain and Self-Delusion After Breakup
When the mystery was unveiled, it turned out to symbolize the band's transition from their debut album to the second one, as well as from black-and-white color scheme and pink color reigning the new designs, framing the sophomore record.
What do you think the band implied by "New The 1975 – 2017"? What music direction and color scheme do you expect to rule the next release? Share your thoughts in the comments, and join Alterock Facebook and Twitter to stay tuned for rock and metal news.
Hear: The 1975 Release Romantic Laid-Back Track 'A Change Of Heart'