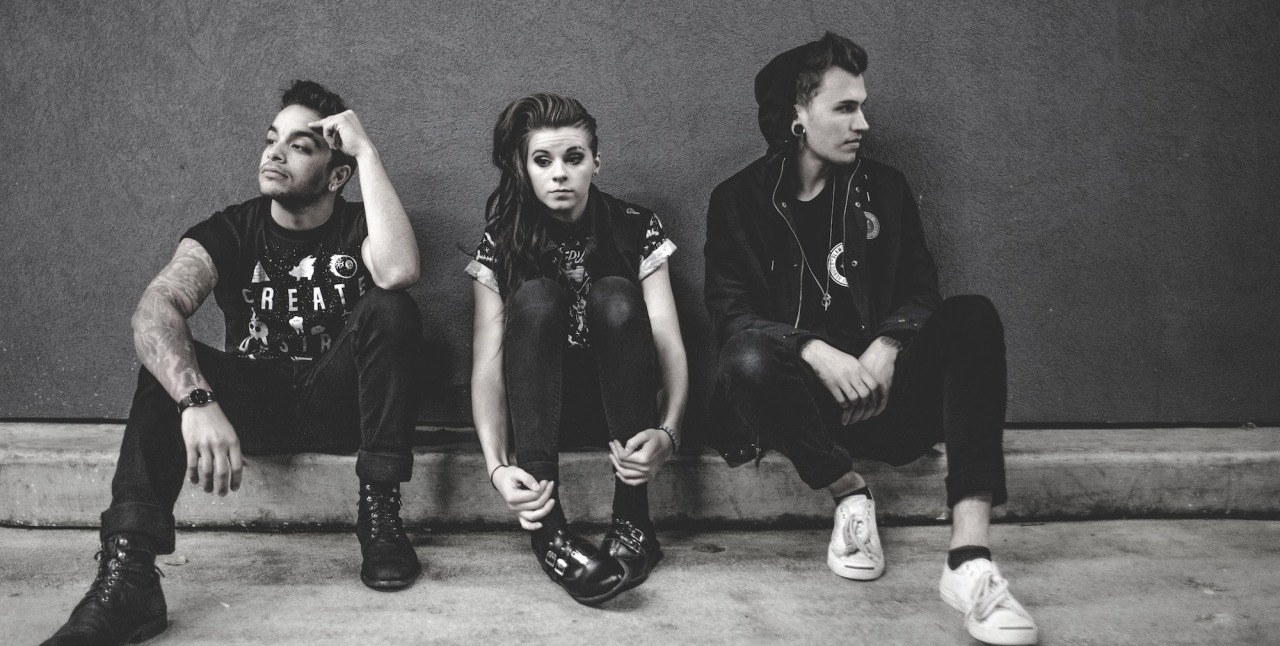 Boston band PVRIS has released a black and white music video for their single 'Holy', which includes some well-masked exposed shots
July 3, 2015
PVRIS, Boston alternative rockers who won the Relentless Kerrang! Awards 2015 for Best International Newcomer on June 11, have launched their new music video 'Holy'. In order to shoot the video, the band reunited with Raul Gonzo, the director of their previous video for 'White Noise', which took the band to the top of the Emerging Artists Chart.
The high-contrast video for 'Holy' containts some well-masked exposed shots. "It's pretty hard to see, but there's one shot in the video of me shirtless that overlaps with the one of me clothed throughout," frontwoman Lynn Gunn told Billboard. "I was a little nervous while shooting this shot, so Brian [McDonald — PVRIS bassist] took his shirt off and stood next to the camera to make me feel comfortable [laughs]." The band also says that 'Holy' is "one of the most personal and honest songs on the record."
The band will be playing Warped Tour this summer, so don't miss it. Meanwhile, watch the video for 'Holy' below, leave us your comments, and stay tuned with Alterock Facebook and Twitter to never miss out on the news about your favorite alternative music!