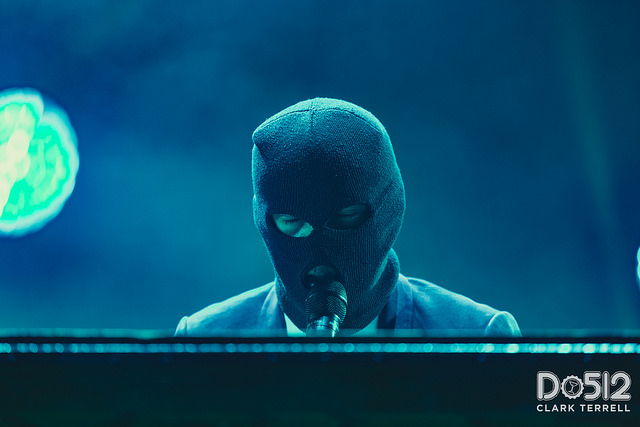 The band left behind strong opponents — Panic! At The Disco, Fall Out Boy, All Time Low and Coldplay
August 29, 2016
To surprise of media and fans, the winner in Best Rock Video category at 2016 VMAs wasn't officially announced on MTV's website for quite long after the show finished. The mystery is now unveiled: the award went to twenty one pilots for their music video 'Heathens'!
More: Hear FALL OUT BOY's Must-Dance Soundtrack 'Ghostbusters (I'm Not Afraid)'
The group had serious competitors, to say the least. Panic! At The Disco were nominated for 'Victorious' and many believed that Brendon Urie would take home the moonman. Urie's good old friends Fall Out Boy hoped to get it for their video 'Irresistible' with Demi Lovato. Coldplay's clip 'Adventure Of A Lifetime' didn't win them the award.
All Time Low also missed it with their 'Missing You' video but the band's frontman Alex Gaskarth doesn't seem a tiny bit sad about that: he tweeted to twenty one pilots this morning: «Massive congrats to @twentyonepilots ! Well deserved!»
Watch: ALL TIME LOW Alex Sings National Anthem At Baseball Game
Congratulations to twenty one pilots! What your thoughts on MTV's choice? Who of the nominees would you give the moonman to? Share your thoughts in the comments, and join Alterock Facebook and Twitter to stay tuned for rock and metal news.
Results of 2016 MTV VMAs in Best Rock Video category:
Winner: twenty one pilots – "Heathens"
All Time Low – "Missing You"
Coldplay – "Adventure Of A Lifetime"
Fall Out Boy ft. Demi Lovato – "Irresistible"
Panic! At The Disco – "Victorious"