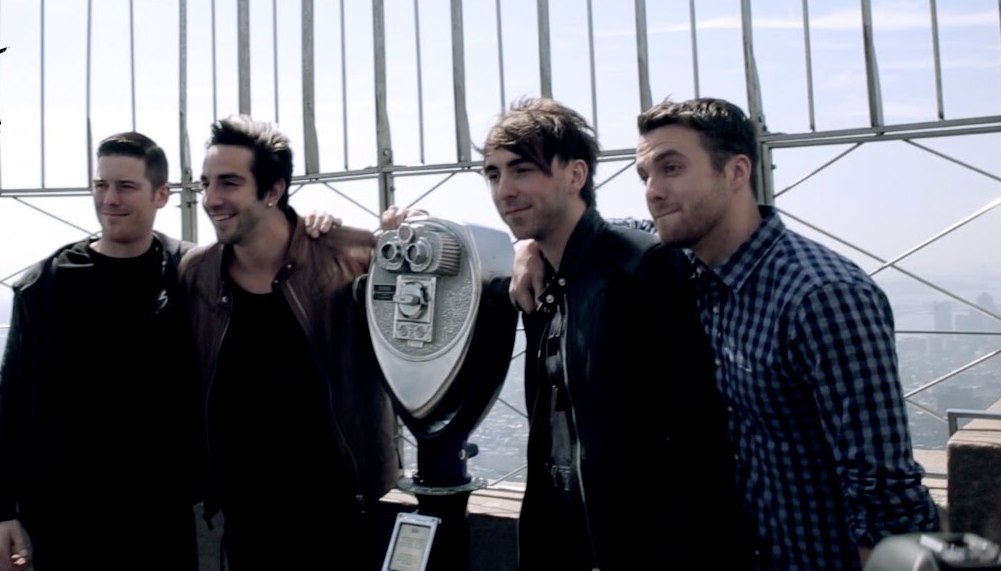 But what kind of «ultimate betrayal» is All Time Low's guitarist talking about?
April 15, 2019
The last thing we heard till now from All Time Low was when the band decided to go on a break, explaining: «We need to figure out what's next and what All Time Low should be doing going forward." Then, in January, frontman Alex Gaskarth took us by surprise with a sudden announcement of a new project, Simple Creatures, with blink-182's mastermind Mark Hoppus. But it's not long to wait for ATL's new music and tour!
Over the weekend, All Time Low singer Alex Gaskarth performed with DJ Kayzo for the debut of their collaboration, 'Up In Flames'. That's when Gaskarth and guitarist Jack Barakat recorded an interview with KROQ to give fans some timeline when we can expect new ATL material.
And just like it always is with ATL, the interview was so much fun. Especially when Barakat expressed his indignation over blink-182's Mark Hoppus stealing their vocalist:
"For those who don't know, Mark Hoppus stole my lead singer," laughed Barakat referring to Simple Creatures. "Mark Hoppus was an idol of ours, well of mine, I grew up idolizing him and he turned his back on me. The ultimate betrayal."
But when it comes to serious matters, like, can we hope for new music from All Time Low in the observable future, Gaskarth confirmed it without hesitation: "Absolutely», he said. «Our plan is we're taking a little break. I think hopefully by next year we're gonna be ready to go again.»
All Time Low's guitarist is also not idle, while his bandmate is writing and recording with blink-182 singer. "Alex is doing Simple Creatures, I'm working on a little somethin', somethin'." What he means by «little somethin', somethin'» no one knows yet, but let's wait and see.
Watch the full interview with KROQ below and tell us if you're content with Simple Creatures' music or can't wait for the «stolen» Gaskarth to be back with All Time Low crew.
Be the first to leave your comments and stay tuned with Alterock Facebook and Twitter to never miss on the news about your favorite alternative music!