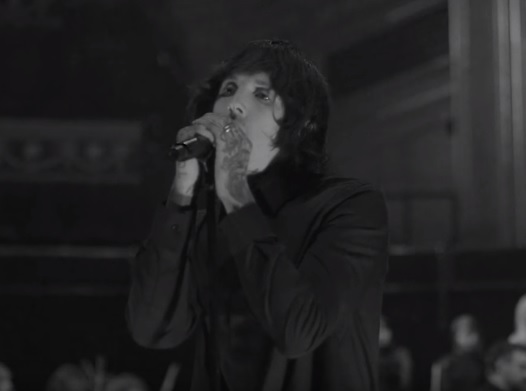 The band played with full orchestra at London's Royal Albert Hall in support of Teenage Cancer Trust
October 14, 2016
As AlteRock informed you earlier, on April 22 Bring Me The Horizon dared to do something that they had never done before: performed a charity concert with a full orchestra and choir at London's Royal Albert Hall. The recording of the show will be released as a live DVD and in other formats on December 2. Be sure to check out the teaser below.
More: Bring Me The Horizon's Oli Sykes Has Throat Infection, Cancels Show in Australia
During the Royal Albert Hall show, the band performed their later pieces as well as material from Bring Me The Horizon's last three albums: That's The Spirit, Sempiternal and There Is a Hell, Believe Me I've Seen It, There Is A Heaven, Let's Keep It A Secret.
Apart from their «must-plays» like 'Happy Song,' 'Sleepwalking,' 'Throne,' 'Shadow Moses' and 'True Friends', Bring Me the Horizon performed some of their songs live for the first time ever. 'Avalanche', 'Oh No,' 'It Never Ends' and 'Empire (Let Them Sing)' saw their live debut that night.
The proceeds wil go to Teenage Cancer Trust — the organization, raising money to provide cancer services, care and support for young people in the UK.
Bring Me The Horizon's previous live DVD dropped in June 2015: it featured their show on Wembley Arena with support from Young Guns, Issues and Sleepwave. Stay tuned for updates from the band and join Alterock Facebook and Twitter to stay tuned for rock and metal news.
https://youtu.be/QSGbLl7_rko