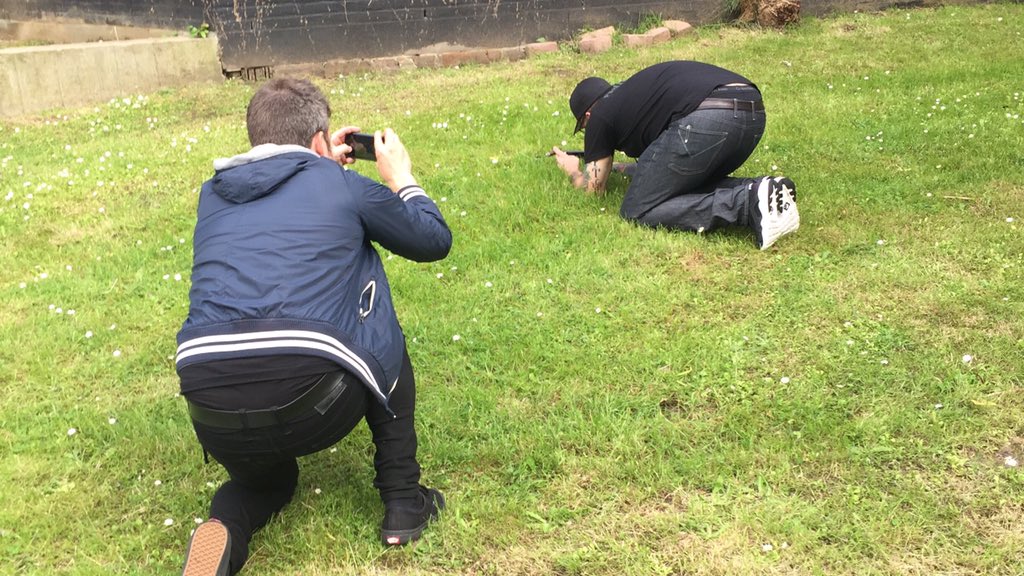 Panic! At The Disco singer doesn't cease to surprise with his hilarious technophilia-driven posts
May 25, 2016
We all know about Brendon Urie's unparalleled enthusiasm for technology: every day the singer entertains his subscribers with new tweets containing various media attachements of his own «production». However, today's series of Brendon's tweets has already got more than 11,000 likes and 4,000 reposts. Why such popularity?
Easy! Brendon has taken a picture of his friend Zack Hall taking a picture of a flower in Antwerp. How sweet is that? He also tweeted a beautiful picture of the flower «in question» afterwards (see below). If there was some special award for technophilia in the rock community, Brendon would get it hands down.
Have you ever taken a picture of your friend(s) taking a picture? Share your thoughts in the comments, and join Alterock Facebook and Twitter to stay tuned for rock and metal news.
More: Check out Brendon Urie learn how to use Periscope in a 20-minute selfie video
My picture of a flower in Antwerp. pic.twitter.com/xuEyrDOlI3

— Shadow (@ZackCloudHall) May 25, 2016
My picture of Dan taking a picture of Zack taking a picture of a flower in Antwerp. pic.twitter.com/eDE37oBGS8

— Brendon Urie (@brendonurie) May 25, 2016