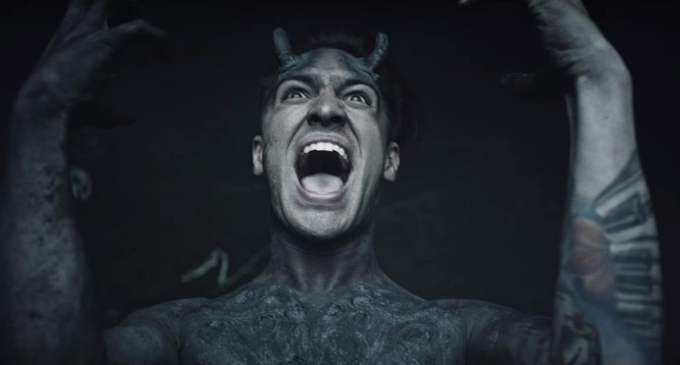 PANIC! AT THE DISCO have announced new album release date, unveiled new crazy video / Brendon Urie talks about the inspiration for the album, his wife Sarah…
October 22, 2015
Panic! At The Disco have made an official announcement that their new album, Death Of A Bachelor, which will be out January 15, 2016. The frontman said earlier that the sound of the new record will be closer to that on the debut album, A Fever You Can't Sweat Out. The band has also shared a monster-filled music video for its brand new single, 'Emperor's New Clothes', directed by Daniel Cloud Campos.
Watch: PANIC! AT THE DISCO perform 'Hallelujah' on Late Night With Seth Meyers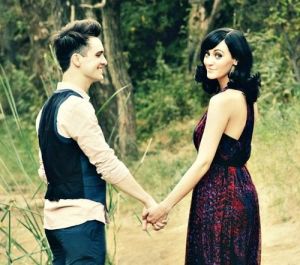 In a recent interview with ET Brendon Urie talked about the upcoming album and how his wife inspired the album title. «This whole album was written at my house where she and I live and it reflects very much the lifestyle I was living, which is so different from who I used to be», he told ET. «This is just a signal of a new era where I'm finding myself as a producer and as a songwriter.» The album title, Death Of A Bachelor, is "a throw out to my wife,» he added. «Now I'm married and it's just really cool to look back». Watch the full inteview below.
Check out what Brendon Urie said to his with fans on Facebook, regarding the upcoming album, Death Of A Bachelor:
«When I was a little kid and I heard a song I liked on tv, I would jump up and run to the piano to try and figure it out by ear. When I was 10 or 11, I built myself a drum kit in the garage made out of empty laundry detergent buckets, old lawn chairs, paint cans, and old trash cans. Around that time, my parents got me my first guitar. A baby acoustic. I jumped between all of these instruments constantly to satisfy the ideas I heard in my head. At this young age, I realized that music would play a huge part in my life. I had no idea.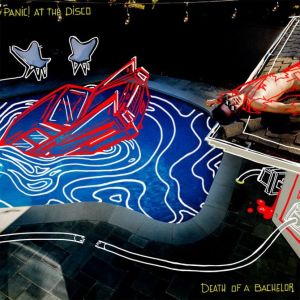 'Death Of A Bachelor' is in honor of those times I spent alone as a kid. Allowing music to consume me. Playing everything myself just to get the idea right and out of my head. It's a beginning to a new era. And an homage to how it all began.
This album is me. Running to the piano. Building a drum kit. Strumming a guitar.
Some things never change.»
Watch the intriguing interview in full below, share your thoughts in the comments, and join Alterock Facebook and Twitter to always be in the know about your favorite rock bands!
Listen: PANIC! AT THE DISCO's new Single 'Victorious'
[huge_it_slider id=»1″]