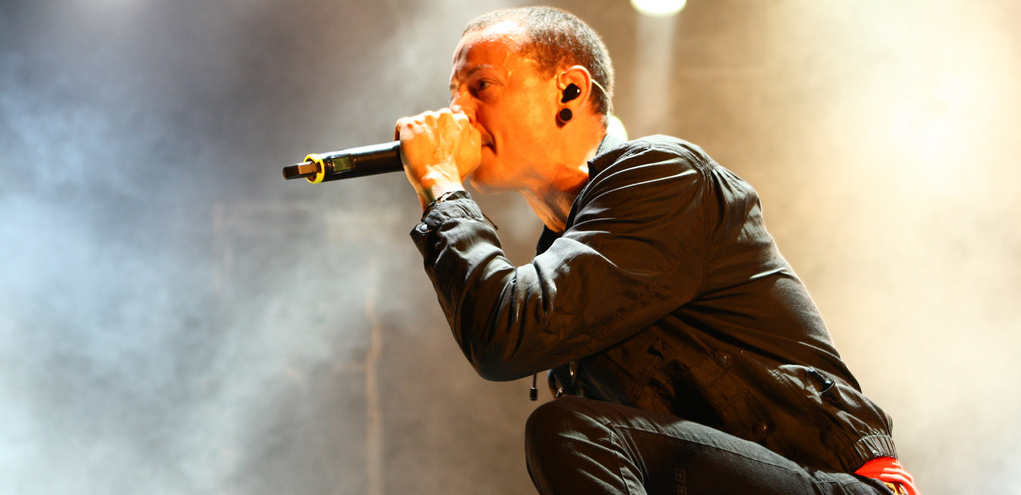 Jamie Bennington was in the studio with Grey Daze to re-record his father's vocals
February 13, 2019
Those of you who have been hardcore Linkin Park and Chester Bennington's fans surely remember Chester's first band, Grey Daze. He worked with Grey Daze until 1998 and recorded three albums as their singer. It was uncompromising, in-your-face music and lyrics, questioning the very justice, equality and basic human principles of the world we live in.
Who doesn't remember the beautiful grunge ballad 'What's In The Eye' or the aggressive starting with these rebellious lines:
«Atom bombs, something's wrong
D.E.A sent to Guam
Acid trips, big fat chicks
Purple Flintstone Vitamins…
Now, Chester Bennington's son has now been invited by the other Grey Daze members to re-record vocals on some of the band's old songs featuring Chester. According to NME, Jamie Bennington was seen in the studio with Grey Daze, plus, to make it even more exciting, two members of Korn joined them on the project. "Chester would be soooo stoked right now!" — Grey Daze say.
The news broke when Grey Daze members posted a few photos on Facebook of them with Bennington's son, including one of him singing in the booth. "Chester would have been so very proud of his son Jaime Bennington," the band wrote in the post. "We had Jaime sing along with his father last night at NRG Recording Studios and his voice is great! Sounds a lot like his father and we were all very proud to be a part of it."
Check out a sneak peek of the band recording with Jamie Bennington on vocals in the studio:
Chester's son is not a beginner in music world. NME mentions that Jamie Bennington has some of his music uploaded to SoundCloud. We'll keep you updated on the process, as for now there isn't any release date announced.
The 41-year-old lead singer of Linkin Park took his life on the birthday of his late friend Chris Cornell July 20, 2017. Chester was 'found hanged after suicide'.
Be the first to leave your comments and stay tuned with AlteRock Facebook and Twitter to never miss on the news about your favorite alternative music!