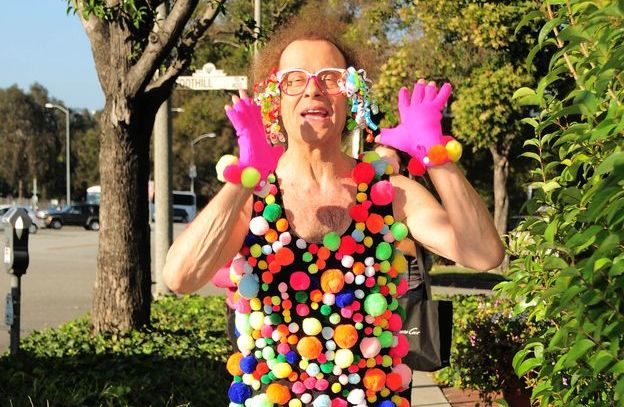 The Darkness made their fans' day today with some in-your-face ideas what to wear for their show
April 4, 2016
It has become trendy among artists to ask their fans in Twitter what they will wear for the upcoming show. And why not? First, it reminds the fans there's a show of their favorite stars coming up. Second, this boosts fans' creativity and unveils hidden stylist talents in them. But The Darkness did it in the most hilarious way today.
A few hours ago the band posted an image of a man wearing a daring, beyond-description outfit, which puts a smile on your face and lingers in your memory long afterwards. The accompanying comment from The Darkness is also top-notch: it reads, «Where are you coming to see us on our #backtotheussa tour? What will YOU wear to the show? Glitter? Loin Cloths?»
Check out The Darkness's tweet below, which we believe deserves to be called the Tweet of the Day. What do you think of the band's suggestions? What was your most mind-blowing outfit at a concert? Share your thoughts in the comments, and join Alterock Facebook and Twitter to stay tuned for rock and metal news.
Where are you coming to see us on our #backtotheussa tour? What will YOU wear to the show? Glitter? Loin Cloths? pic.twitter.com/uzcRtaO6AM

— The Darkness (@thedarkness) April 4, 2016