Day 16, and here is our Whitney Houston of Malta, the outstanding Destiny.
She's been #1 in Eurovision betting odds almost as soon as the song was released in March. The Maltese singer's fans have picked up her team's hashtag, #destinedforgrateness. Let's get to know the lady!
Destiny was born in Malta to a Nigerian father and Maltese mother. It's hard to believe but she's only 18. The girl's inspirations are Beyonce, Aretha Franklin and Lizzo.
Miss Chukunyere discovered her vocal talent not that early, at the age of 10. But since then it's been a quick road to popularity in Malta and abroad, including Britain's Got Talent and, of course, 2020 season of X-Factor in her homeland.
Destiny was victorious in Junior Eurovision with fun 'Not My Soul' track, and the next contest naturally took place in Malta. But Malta has never won Eurovision yet, being in the contest since 1971. However, the country been runner-up twice.
After she won Junior Eurovision, Destiny was called by Maltese President Marie Louise Coleiro Preca. The president invited her to her official residence. Check out the photo of this momentous moment below:
More: Five fun facts about young and talented ROXEN (Romania)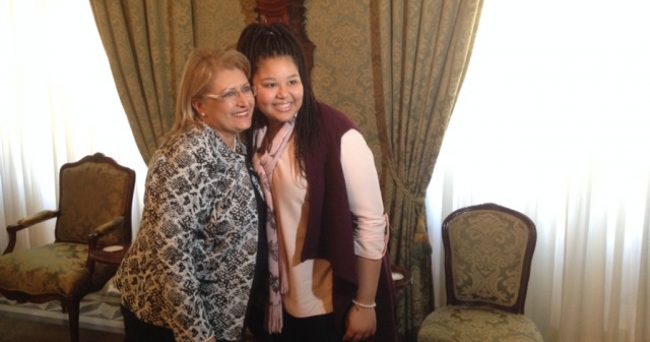 5. Destiny revealed that during her first rehearsals in Rotterdam, she met the Swedish contestant Tusse and they got along really well. Well, Destiny is half-Nigerian and Tusse comes from Congo; besides, both of them have to be managing school studies while rehearsing for Eurovision!
Don't miss out on the news about your favorite singers and bands — join us on AlteRock Facebook and AlteRock Twitter!