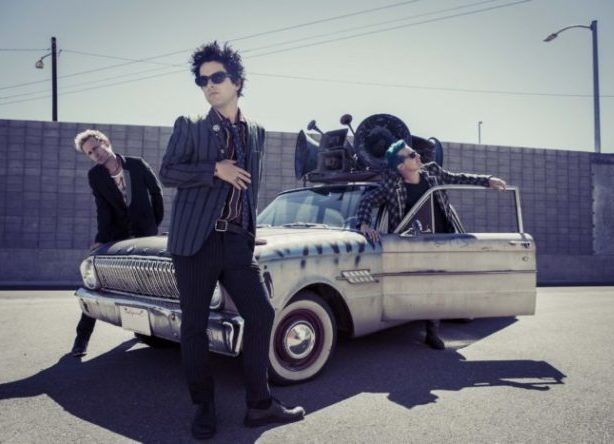 This is a Green Day's performance you just can't miss out on!
March 21, 2017
One of the pillars of rock'n'roll, a music legend Chuck Berry passed away on Saturday, March 18, and Green Day simply couldn't not honor the late musician with a tribute for his undying track 'Johnny B. Goode'.
Watch: GREEN DAY have no mercy on Trump in 'Troubled Times' video
Green Day were performing in London, Ontario (Canada), on March 19 and decided to rock an amazing cover of Berry's hit. Billie Joe Armstrong and co. obviously hadn't had more than a couple of hours to rehearse the song but they nailed 'Johnny B. Goode' hands down. Be sure to watch the tribute performance below.
Berry was found unresponsive in his home this past Saturday. He died at the age of 90. It's a fact that rock and roll wouldn't have been the same without Berry: among thousands of other musicians, he influenced the Beatles, the Beach Boys and the Rolling Stones. Some of his most famous tracks are 'Rock and Roll Music,' 'Johnny B. Goode' and 'Roll Over Beethoven'.
The musician was preparing to release his comeback album, the first one in 38 years in 2017. Berry announced his upcoming new album, titled Chuck, last October, on his 90th birthday. Berry's family have already confirmed that his last album will still be released — more details will be posted this week.
As for Green Day, the band's news don't end here. Billie Joe and his mates have just launched the Still Breathing campaign, where they suggest their fans to show what the phrase «still breathing» means to them. Check out the band's tweet below.
#StillBreathing all over the world! Make your voice count! ?? check out https://t.co/Yuiyrxnp0O

— Green Day (@GreenDay) March 20, 2017

Tell us what you think of Green Day's live cover of 'Johnny B. Goode', and enjoy the original version of the 1958's hit below. Have you joined AlteRock Facebook and Twitter yet? Do it now and stay tuned for fresh rock news with AlteRock every day!
More: GREEN DAY share philosophic video 'Still Breathing', receive EMA Global Icon Award