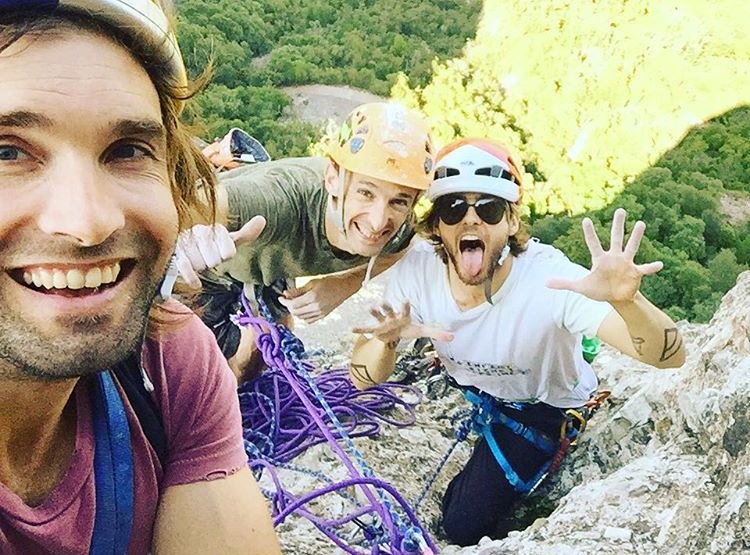 Jared Leto posts updates and photos of «the Monserrat trio» conquering the mountains in Barcelona
June 29, 2016
Led by the famous climbing expert Chris Sharma, «the Monserrat trio», including the frontman of 30 Seconds to Mars, has been enjoying almost a week of mountain climbing in Spain. Montserrat is a multi-peaked mountain located near the city of Barcelona, in Catalonia, which is a part of Spain.
Jared Leto started posting updates and pics from his mindblowing journey over the weekend. His tweet of June 26 reads, «The master chris_sharma waiting for me to finish the crux on a needle in Monserrat, Spain».
Since then Jared's fans could follow his adventure, as new photos from the trip are uploaded almost every day. Check out today's sunny and happy tweet from the singer below, along with his earlier pics. Also, check out Jared's recent interview on Ellen Show, where he was asked about his previous mountain adventures.
Do you know the details of the trio's route? Tell AlteRock all about it! Feel free to write your comments below, and join Alterock Facebook and Twitter to stay tuned for rock and metal news.
The Monserrat trio @SharmaClimbing pic.twitter.com/oUDbq38RyX

— JARED LETO (@JaredLeto) June 29, 2016
— JARED LETO (@JaredLeto) June 26, 2016
— JARED LETO (@JaredLeto) June 25, 2016