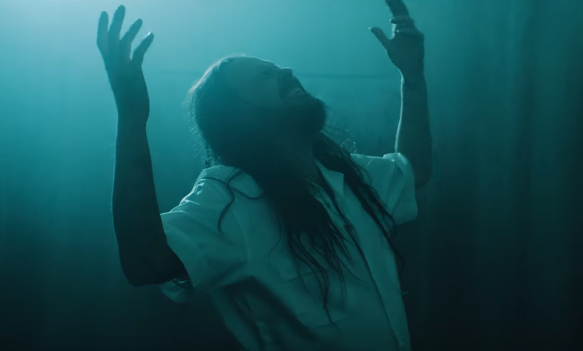 Davis says his solo songs should take listeners «out of that dark place and into somewhere that's spiritual»
January 26, 2018
Jonathan Davis, Korn frontman, had been nurturing the project of a solo record for ten years, writing and recording while touring with his band. And we can now get a taste of it as the singer has just unveiled the first track off the upcoming album, 'What It Is'.
«It took 10 years, and I'm so glad this project is finally out. It is something that is very close to me and I'm excited for the world to finally hear it. This time, I'm pulling something out of the audience,» Davis explains.
[quote align=»center» color=»#COLOR_CODE»]«I've bared my soul for so fucking long, I thought it'd be really cool to pull listeners in a different direction for once.»[/quote]
But if you only knew Davis as a vocalist, this time you'll also hear him play the guitar, keyboards and «anything else he could get his hands on». We all know the dark tones of Korn songs and you might be expecting the same from Davis's own record. But his solo music the singer wants to take his listeners «out of that dark place and into somewhere that's spiritual, positive, and makes them really think.»
And he surely manages to do that. While Davis's vocals and pitch are more or less the same as you're used to, Korn singer is taking on a lighter and more hopeful approach.
More: Who will win Grammy 2018 rock awards? Check out our predictions!
Listen to 'What It Is' below. What do you think of Jonathan Davis's solo debut? Do you like him leaning towards a less heavy genre or do you prefer darker tunes from Korn?
Share your thoughts in the comments, and join AlteRock Facebook and Twitter to stay tuned for rock and metal news.