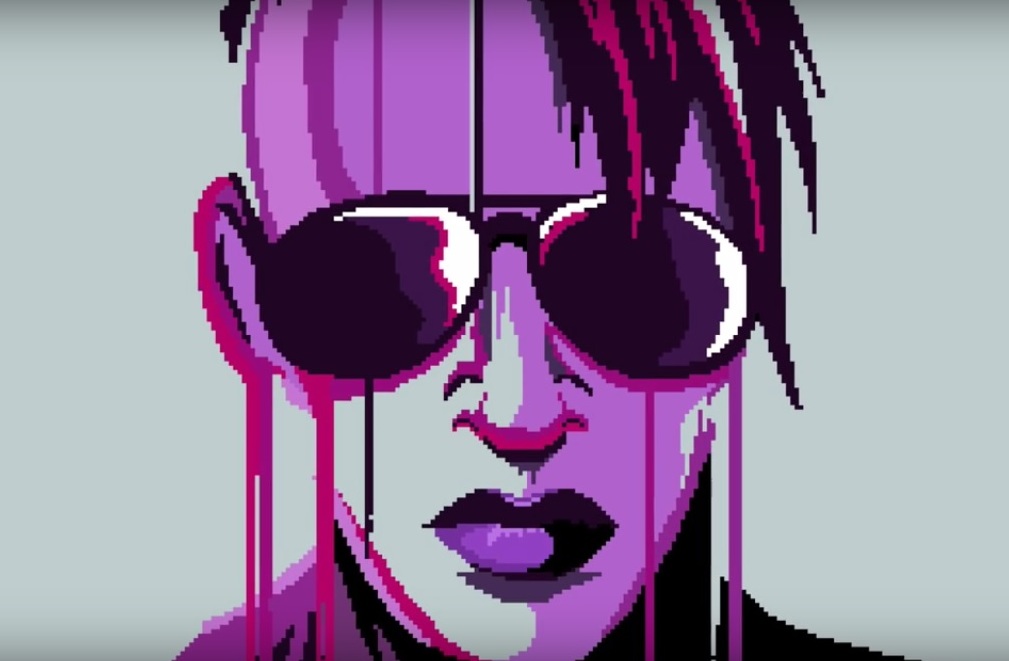 Shooter Jennings'/Marilyn Manson's cover of Bowie's 1981 hit 'Cat People' now has an official music video
August 3, 2016
Marilyn Manson appears as a 16-bit character in the new music video to the cover of David Bowie's 'Cat People', recorded by Nashville country artist Shooter Jennings in collaboration with Manson, who delivered the vocals for the track.
More: Watch MARILYN MANSON Fall Off Stage During Virginia Gig
The music video was shot in 16-bit format, and its animated characters, Manson and Jennings, appear in various sexual and criminal scenes. Check it out below.
'Cat People' cover landed on Jennings' latest album, Countach (For Giorgio). While Bowie wrote the lyrics for the song, the music for 'Cat People' was written by a dance music talent Giorgio Moroder.
The song settled on Bowie's album Let's Dance and gained popularity mostly as a theme track for the 1982 film Cat People. You haven't watched the film but know 'Cat People' track very well? It's most probably because Quentin Tarantino used it in his movie Inglorious Basterds.
Jennings shared in an interview with Rolling Stone magazine how he came up with the idea of collaboration with the shock rocker:
«I invited him out to a party at this bar, and I said, 'Hey, you know 'Cat People'? You want to do that song on this record, 'cause you'd sound awesome doing it. And he was like, 'I sing that song every night before I go onstage. That's my song I warm up to.' So one night I went over to his house at three in the morning and brought all my recording gear.» (via NME)
More: DAVID BOWIE Died at 69, After 18-month Exhausting Battle With Cancer
Jennings' abum Countach (For Giorgio), which includes the cover of 'Cat People' came out on vinyl February 26 and digitally March 11.