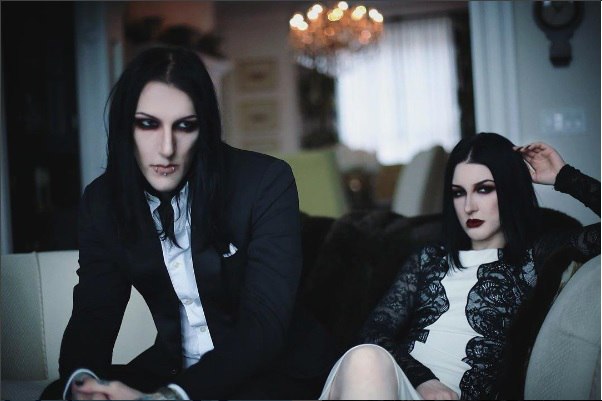 Motionless in White offer a free download of their new song, titled '570'
June 23, 2016
Motionless In White are currently touring the US but they've got a special treat for their fans all over the world. The band has shared a new standalone single, '570,' which is available as a free download for those who subscribed for their newsletter.
More: MOTIONLESS IN WHITE Spread Casting Call for New Music Video — read details here
This fall, Motionless In White and Silver Snakes will serve as direct support for Korn and Breaking Benjamin on the bands' co-headlining tour. You can check out the full list of fall tour dates below.
Check out the new single, '570', below. What do you think? Share your thoughts in the comments, and join Alterock Facebook and Twitter to stay tuned for rock and metal news.
Motionless In White, Korn and Breaking Benjamin Tour Dates:
Sep 27 — Cedar Rapids, IA
Sep 28 — Peoria, IL
Oct 05 — Charlotte, NC
Oct 07 — Pelham, AL
Oct 08 — Southhaven, MS
Oct 09 — Biloxi, MS
Oct 11 — Tampa, FL
Oct 12 — Jacksonville, FL
Oct 13 — Alpharetta, GA (on-sale 6/17)
Oct 15 — Rogers, AR
Oct 16 — Tulsa, OK
Oct 19 — Colorado Springs, CO (on-sale 6/17)