Bands break up. But sometimes, just sometimes, fans hold on to the idea of reunion so much that it actually happens…
It could be no other day but Halloween. This probably falls under the phenomenon of self-fulfilling prophecy. When My Chemical Romance disbanded in 2013, they could hardly picture getting on stage together again. But their army of dreamers, thousands and thousands of MCR fans, refused to believe that was it. And just when they were embracing the fact…
…The reunion no longer seemed just a rumor. At 2 p.m. ET, unusual activity began on the new Instagram account of My Chemical Romance. It was at the same time that the band's Facebook page changed the profile picture to a black candle.
And just a tat earlier, the pics of a rumored post on Amazon Music have popped up, even though the post has since been reportedly deleted, according to AltPress. It might be that Amazon Music were stealing the limelight from MCR, so they were promptly asked to take it down. Here is what it reportedly looked like:
they finally made an ig and are posting stories and changed this icons etc and amazon music decided 2 post this shit pic.twitter.com/c0VIPA5SRa

— mcr breakdown 2019 (@rnanics) October 31, 2019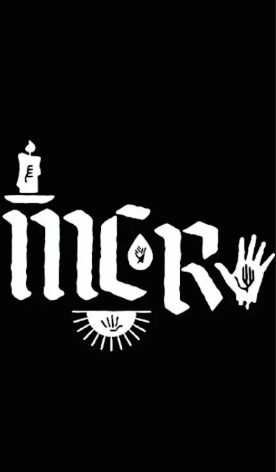 The Instagram story posts were still there, however, and turning into a coherent chain. The first bland-and-white image of the new MCR account had "ex. 1: Clarity" written at the corner. It was soon followed up by the posts with three more illustrations and words «Courage», «Sacrifice» and «Devotion». The fifth image finally combined all the four images plus MCR initials.
The signs were getting clearer. As AltPress reports, there was a secret event held at Hot Topic Hollywood with black candles and red roses decorating the room. Those lucky attendees of the surprise Hot Topic gathering received black boxes that they weren't permitted to open just yet (see the photo).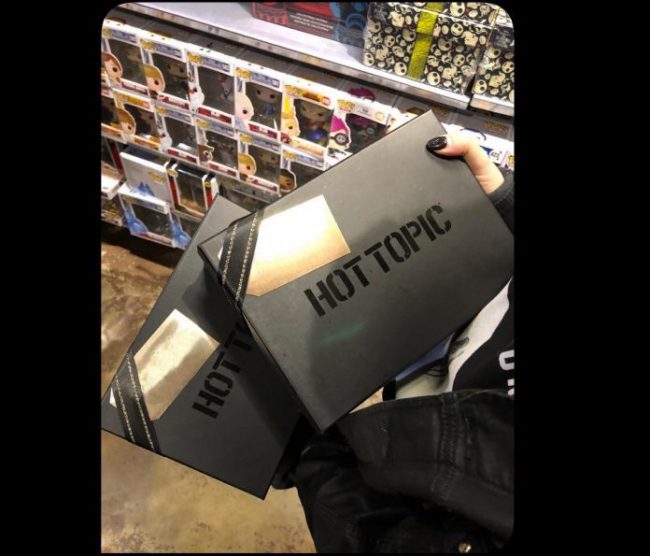 To top it up, new merch items appeared in Warner Records' UK store. Those have also been deleted since but screenshot were already going viral among MCR fans. Check it out below:
I can't breathe pic.twitter.com/4GMvYkgmxc

— Kath-o'-lantern 🎃 (@kathleenjaguar) October 31, 2019
The pieces of puzzle got together when an hour later, My Chemical Romance officially announced on Instagram their epic reunion for a show: "Like Phantoms Forever…Tickets on Sale Friday 11/1/19 at 12:00 PM Pacific".
The attached link took fans to the event page: the reunion show will take place December 20 at Shrine Expo Hall in Los Angeles. The band's last show till this moment was back in May 19, 2012 — what a massive gap! We had almost lost hope!
As for the Hot Topic event, its guests all received tickets for the "MCR Return," which they just couldn't believe — check out their pics below.
And there's more to come for all of us. According to AltPress's resources, MCR will be also heading on a tour early next year. Best Halloween surprise ever!
By the by, it means the Jonas Brother got it right after all. Remember when Joe Jonas was giving KISS FM an interview on June 7 and couldn't help mentioning he had heard MCR rehearsing in the studio right next to them?
"I've got some dirt. My Chemical Romance apparently were rehearsing next to us in New York recently, which I thought they broke up, so I don't know," he wrote, feeling confused that day. Back then My Chemical Romance's Frank Iero chose to deny Joe's hints and even laughed him out in a «revenge» post.
The news is so huge, we are still processing it. But it's like MCR never left, isn't it? Stay tuned with us on AlteRock Facebook and AlteRock Twitter!