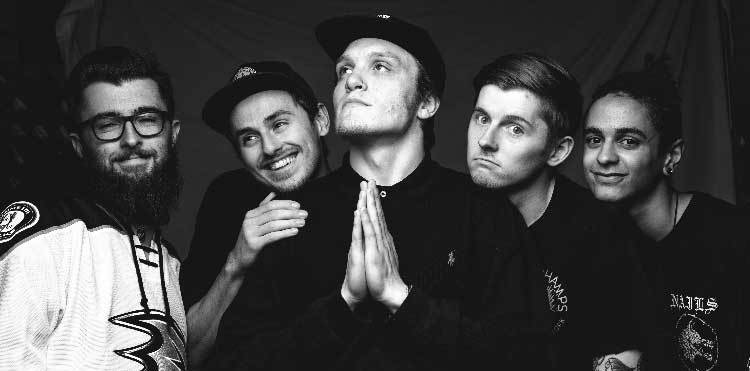 «Apologies if I came off like an ass yesterday,» wrote the Neck Deep's frontman the following day
March 10, 2017
Neck Deep's singer Ben Barlow just wanted to wish ladies a great Women's Day on March 8, when he wrote: «Happy international women's day! Shout out to the feminists who don't just hate men. Treat yoself!» However, he didn't expect his tweet would face a lot of criticism, which is why his following (now deleted) tweet read:
[quote align=»center» color=»#COLOR_CODE»]«Everyone calm down. I was wishing everyone a happy women's day. Was making the point that REAL feminism is a good thing. Is that okay or?» And: «If you're triggered then have fun dealing with all that unnecessary anger! For the rational people, seriously, happy Women's day.»[/quote]
More: NECK DEEP talk Brexit: «Let's not let our parents generations fuck ours up»
As the tweets caused a lot of controversy, Barlow deleted both of them afterwards. His only tweets left from March 8 are the following:
I'll just keep my priv white male mouth shut then. You guys are the best.

— Ben Barlow (@ben_barlyo) March 8, 2017
Tolerance and acceptance https://t.co/kZajCL4Bbl

— Ben Barlow (@ben_barlyo) March 9, 2017
The Neck Deep singer then took to Twitter again to apologize if he had offended anyone:
[quote align=»center» color=»#COLOR_CODE»]«Apologies if I came off like an ass yesterday,» he wrote. «I can understand it was a little insensitive, and a badly timed and worded goof.»[/quote]
But the vocalist underlines he means what he said earlier: «You can't preach love and equality then immediately SLAM someone the second their views don't perfectly align with yours. It's a massive contradiction and only cheapens the point you're trying to prove. It's a much bigger problem than me making a dumb tweet.»
Read the chain of his latest tweets below and tell us whether you share Barlow's vision on feminism. Join AlteRock Facebook and Twitter to stay tuned for rock and metal news.
Apologies if I came off like an ass yesterday. I can understand it was a little insensitive, and a badly timed and worded goof. However-

— Ben Barlow (@ben_barlyo) March 10, 2017
You can't preach love and equality then immediately SLAM someone the second their views don't perfectly align with yours.

— Ben Barlow (@ben_barlyo) March 10, 2017
It's a massive contradiction and only cheapens the point you're trying to prove. It's a much bigger problem than me making a dumb tweet.

— Ben Barlow (@ben_barlyo) March 10, 2017
So I'll be big enough to see the other side and apologise if anyone was 'offended'. That was truly never the intention.

— Ben Barlow (@ben_barlyo) March 10, 2017
But if your intentions are to force your ideals down people's throats, then there's still a long way to go.

— Ben Barlow (@ben_barlyo) March 10, 2017
when we can all accept and respect each other's views, sense of humour and way of life then we can start making progress. Thanks.

— Ben Barlow (@ben_barlyo) March 10, 2017