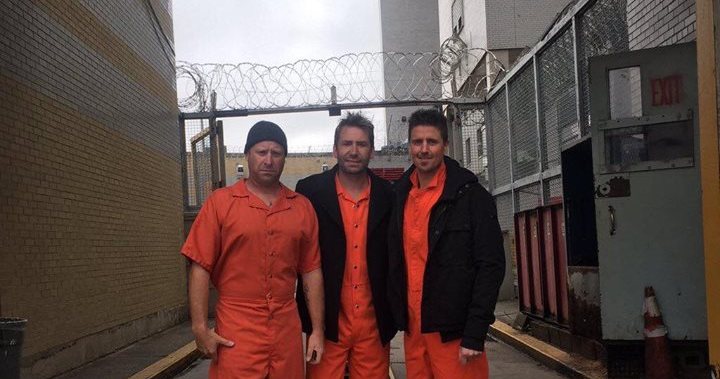 Nickelback are hinting they're up to something… something to do with jail!
March 28, 2016
Nickelback are definitely up to something, as they posted both on Facebook and Twitter this intriguing photo of them, titled Jailbreak 2016 (see below). Fans are guessing that it either means the band is shooting a new music video for another track from their latest album to date, No Fixed Address (2014), or maybe even working on a film.
The question is: if it's a music video coming up, why are Nickelback shooting it without their fourth member, rhythm guitarist Ryan Peake (who is on a holiday in Mexico with his wife at the moment, according to a fan's comment)?
What do you think of Nickelback's post? Do you know more? Share your thoughts in the comments, and join Alterock Facebook and Twitter to stay tuned for rock and metal news.
Jailbreak 2016. The comments ought to be good on this one. MK #QDF pic.twitter.com/DvMhOE6asP

— Nickelback (@Nickelback) March 27, 2016