Blink 182's Mark Hoppus and All Time Low's Alex Gaskarth put their heads together and came up with infomerical hell
The duo, called Simple Creatures, which consists of masterminds Mark Hoppus (blink 182) and Alex Gaskarth (All Time Low), keep us entertained with their new music video. In 'Thanks, I Hate It' the band doesn't even try sweetening the pill for us: they honestly call the video "nightmare fuel".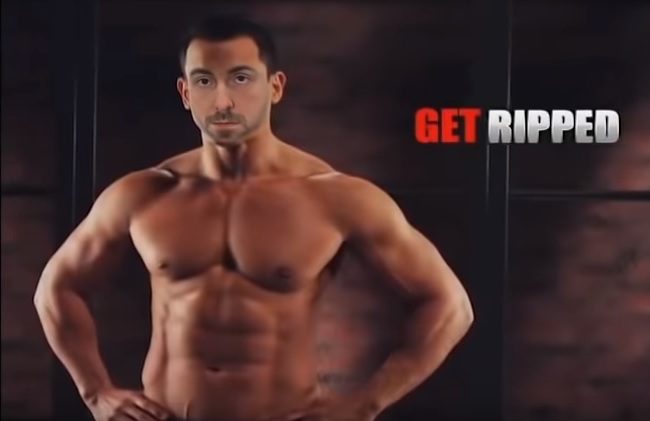 The song itself was available for streaming since late August but it now got a second breath with a hilarious video, inspired by infomercials. Never had Gaskarth and Hoppus tried so many images (and genders, by the way), as in these three minutes! The pair is «advertising» everything from products like Snuggie and Shamwow to bodybuilding to lemon lime drinks.
Check out the craziest music video below:
As ridiculous as the visuals are, they are so much fun to watch. There's no doubt Gaskarth and Hoppus were laughing hard, coming up with the ideas for the video and posing for all these fake infomercials. Introducing the video, Gaskarth tweeted: «This is what Artificial Intelligence was created for. We have peaked as a society. Watch the video and life-process will be complete.»
In August, when the song just dropped, the duo described it as a way to release «neg energy in a healthy and productive way». The point was to record a light song «to shake our hips» to, according to the band:
"Had a day in the studio where we were feeling bad about ourselves because SOME PEOPLE don't appreciate angry synthesizers. Now we get to shake our hips to that neg energy in a healthy and productive way. Everybody wins," Gaskarth wrote.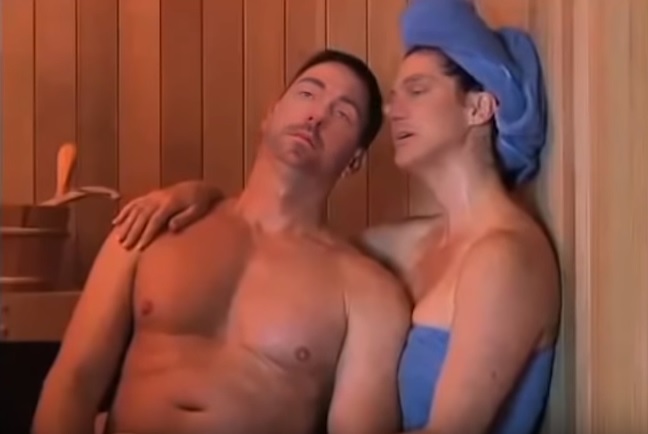 'Thanks, I Hate It' is the second of three singles, released from Simple Creatures' EP, titled Everything Opposite. The long-awaited EP has been launched today, following the track 'One Little Lie', which dropped a little earlier. You can stream the EP Everything Opposite below.
[Featured photo via YouTube]