«This world is disgusting and people are vomit», claims the new, brutally straightforward track
It's not that The Used pals have ever been discreet and low-key, especially taking into account their 2022 track, 'Fuck You', but their new single 'People Are Vomit' is both a guitar-loaded and lyrically brutal track. The single came out day, following the announcement of their highly-anticipated ninth album, Toxic Positivity. The new record is scheduled for release May 19 (via Big Noise).
Listen: Linkin Park release never-before-heard song, 'Lost', which waited "for the right moment to reveal itself"
While lyrically 'Fuck You' was on the uncompromising side of the spectrum as well, the new song, 'People Are Vomit', sees The Used emphasize their heavier sound, as they put the future of the state under scrutiny. The band refuses to ornate what's ahead of the humanity with unsubstantiated optimism. And judging by the album title, Toxic Positivity, the single clearly transmits the message of the entire record:
I don't wanna live in this American Wasteland
United we fall and divided where we stand
Crowds of people fall to their knees
Pledging their allegiance to this disease
Listen to 'People Are Vomit', accompanied by a lyric video, below and check out the cover art for Toxic Positivity album underneath. Don't miss out on the news about your favorite rock bands — join us on AlteRock Facebook and AlteRock Twitter!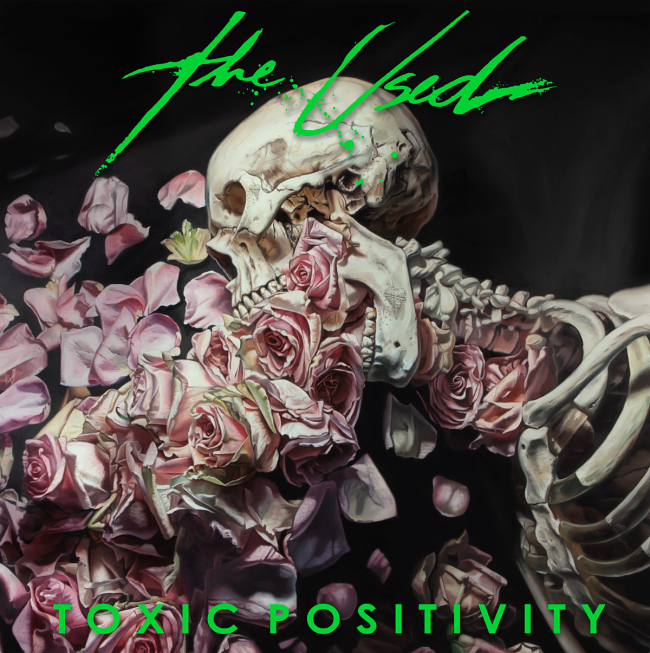 Featured photo credit: Donny Nurdiansyah