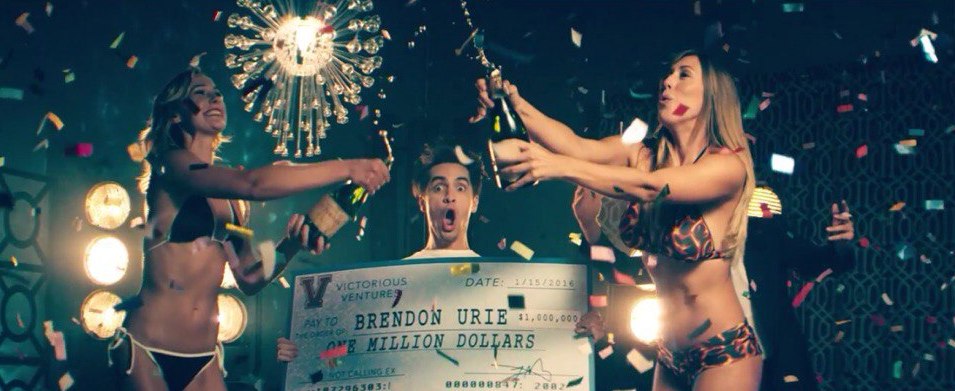 The band has unveiled their new official music video, 'Victorious' + PANIC's debut album went double platinum
November 14, 2015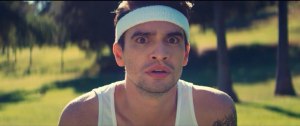 Brendon Urie must seriously consider auditioning for some Hollywood comedy. Panic! At The Disco have shared yet another hilarious music video — this time for their new single, 'Victorious,' taken from the band's upcoming album, Death Of A Bachelor. The record is due out January 15, 2016. Watch the new video below.
More: Check ouy PANIC! AT THE DISCO perform 'Hallelujah' on Late Night With Seth Meyers here
Another today's big news is that Panic! At The Disco's 2005′ debut album, A Fever You Can't Sweat Out, went double platinum, meaning it has sold at least two million copies over the past 10 years. The record held on for 66 weeks on the Billboard 200. Its biggest hits were 'I Write Sins Not Tragedies' and 'Lying Is the Most Fun a Girl Can Have Without Taking Her Clothes Off,' which conquered the hearts of thousands of thousands of fans.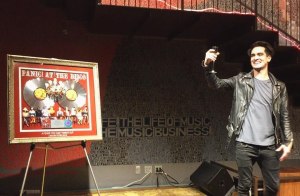 Do you like 'Victorious' music video? Share your thoughts in the comments, and join Alterock Facebook and Twitter to always be in the know about your favorite rock bands!
More: Watch Panic! At The Disco's music video for 'Emperor's New Clothes' at this location
[huge_it_slider id=»1″]