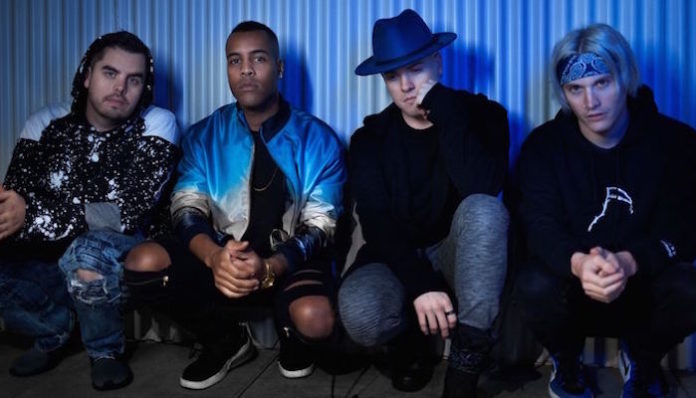 "We all have days when we feel on top of the world, and when we feel we've been hit by a bus", says the band
February 2, 2019
Florida-based rockers Set It Off have just released their highly anticipated record, Midnight (Feb 1). With four album behind their back, the band is positive that this one can appeal to various audiences thanks to it's versatile musical and lyrical themes. Frontman Cody Carson says:
"For the existing fans, from all the albums that have come before, they're going to get something, get at least a song or two that they love. There's a great variety here: it's like we've taken all the things that we love from our previous records and all the things that we know the fans love from talking to them, and we've put it all into one album."
Watch: Set It Off share hi-tech video for 'Lonely Dance'
Before the official album release, we'd already enjoyed a few tracks off Midnight, from 'Dancing With The Devil' to 'Midnight Thoughts', which are all undoubtedly catchy. And the band admits they'd put a lot of emphasis on melody construction this time:
"Something else I'm really proud of is our melodies," the vocalist says. "I'm proud of the construction of the melodic sense of the songs. They're catchy but they're also meaningful."
Carson adds that Set It Off's new record can suit every mood and that it's great to have certain songs on an album to listen to be it "on top of the world" or when feeling down.
"We all have those days when we feel on top of the world, and we all have days when we feel we've been hit by a bus," the frontman laughs. "It's so important to have a song for people for both of those moments. I think we do the job of giving people that. So if you've never heard us before: have a listen to our songs, and pay attention to the lyrics, I think you'll find you connect with it."

  

Lyrically, Set It Off's new album couldn't be more versatile, the singer believes:
"There is a theme there of maybe when you're thinking about people that you trust, but you realise later that maybe you were a little too trusting. There's a song about sharpening your survival instinct more so no one can hurt you. There's a song about feeling down about things like that and realising it's ok to feel that sad, and then being able to lift yourself up. There's also a lot of references to time, and the changing of eras and so on."
Set It Off have a massive tour ahead, with North American and European dates taking up the first months of 2019. In the meantime, have a look at the acoustic version of their single 'Dancing With The Devil' below and wait for the upcoming official music video for this fan-chosen favourite from the new album.
Share your thoughts in the comments, and join Alterock Facebook and Twitter to stay tuned for rock and metal news.