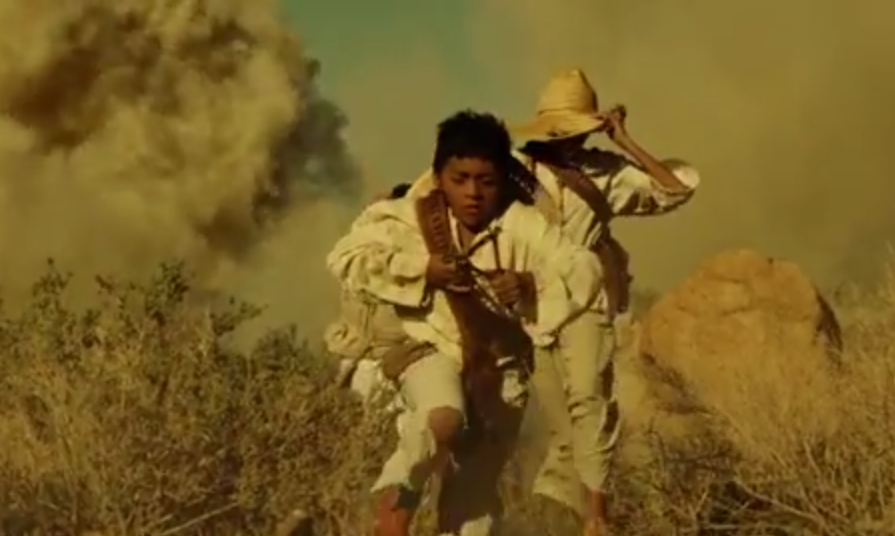 Check out THE SMASHING PUMPKINS new music video for 'Drum + Fife', which might as well be the last one, as Billy Corgan says the future of the band is 'kind of murky'
March 30, 2015
The Smashing Pumpkins have released a music video for 'Drum + Fife' from their latest album, Monuments to an Elegy. The clip shows children playing a pretend war game side by side with a real war going on. The frontman of the band, Billy Corgan, explains the message behind the visual: "I asked, albeit in an allegorical way, for the video to represent what our returning soldiers are going through with PTSD, and I feel that the directors captured that with poignancy. I couldn't be more proud of the message we're sending that we care what happens to those that are out there hurting."
There is a big possibility that The Smashing Pumpkins will put a full stop on their music career by the following year, says Loudwire, as last week Billy Corgan said in an interview that the future of the band "is kind of murky." So be sure not to miss the upcoming performances of your favourite band on TV this week. On Thursday (April 2), The Smashing Pumpkins will play "Drum + Fife" on The Tonight Show with Jimmy Fallon, and on Friday (April 3), they'll perform an unplugged version of the same song on Good Morning America.
Check out the new music video for 'Drum + Fife' below and share the news with your friends.
Read more: The Smashing Pumpkins frontman says "F*ck You Anderson Cooper" on the T-shirt!
[huge_it_slider id="1″]