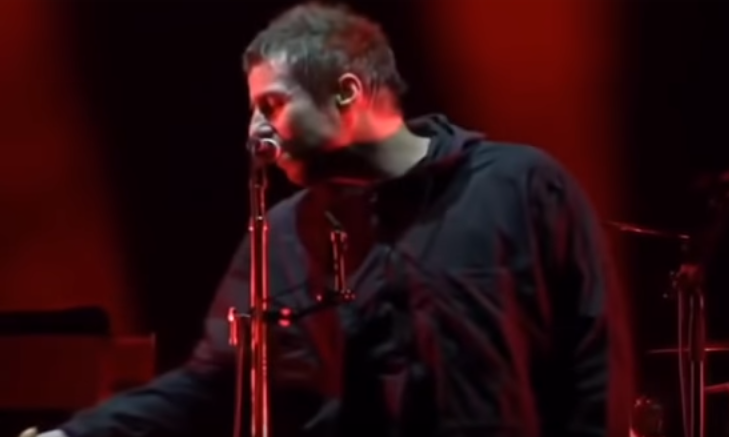 Gallagher refused to continue his set until security guard got on stage to remove the fish
July 24, 2018
Wow! Now singers often get stuff thrown at them on stage by haters. But this… The former Oasis singer was performing at the Benicassim festival in Spain this past weekend when an audience member threw a fish at him! Startled, Liam Gallagher halted his set and confronted the heckler.
Watch: Coldplay share 'Everglow' performance from Graham Norton Show
"Which dickhead threw the fish here then?" asked Gallagher. "F—king stinky, smelly fish, man. Now listen, man, it really ain't that f—king bad, man. Don't be throwing fish on stage, mate. I've seen a lot worse than this shit. Alright?"
The band started playing playing the intro to 'Cigarettes And Alcohol' but Gallagher didn't feel like going on while the smelly fish was still on stage:
"I can't be f—king singing while there's a fish there, man," the singer said. He paused the set until a security guard got on stage and removed the fish with his bare hands. Gallagher then went on to perform the Oasis hit but the discomforting incident obviously tinted his mood for the rest of the set. Watch the video footage with the fish thrown at the singer below.
Radio DC101 couldn't help but add a punchy joke as to why this has happened: "Maybe they tossed threw the fish because Liam sounded out of tuna? Sorry…"And what do you think of the incident and the motives of the heckler? Let us know in the comments.
Liam recently confirmed Oasis reunion wasn't on the horizon as his late night plea didn't go well with brother Noel. Gallagher also postponed some tour dates to concentrate on work on his next album, Spin magazine reports.
Share your thoughts in the comments, and join AlteRock Facebook and Twitter to stay tuned for rock and metal news.