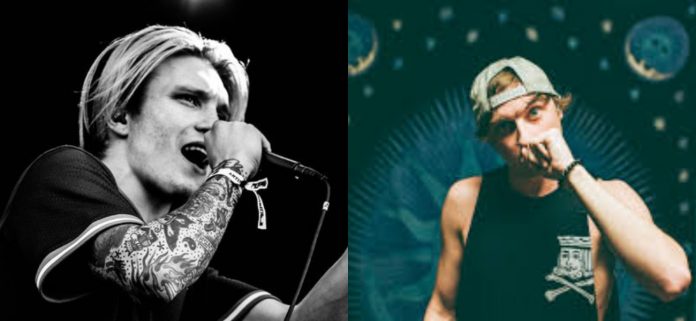 Neck Deep and State Champs had the best "boys night" onstage
Neck Deep fans in Iowa got a little more from the band's show than they expected. When Ben Barlow & Co. finished playing their song 'In Bloom', and the stage went dark, they were in for a big surprise. State Champs showed up onstage and treated the crowd to one song.
This "boys night" took place at the venue called Woolys in Des Moines. State Champs vocalist Derek DiScanio jumped onto the stage, and the band started playing 'Secrets'. According to State Champs' own comments, they played it "faster than humanly possible." Well, that's quite an exaggeration but it doesn't stop us from enjoying this surprise performance.
Here is how the band described the show under the YouTube video:
"Boys night! We got to party with our friends Neck Deep at their headliner in Iowa. Honestly a sick night."
Give it a look below along with upcoming Neck Deep tour dates. After wrapping up their US leg, the Welsh musicians will be heading to Europe with The Peace and The Panic Tour 2 in January (via Alternative Press).
Don't miss the latest news about your favorite bands with AlteRock website and join AlteRock Facebook and Twitter to stay tuned for rock and metal news.
Neck Deep Upcoming US Tour Dates:
10/07 – Omaha, NE @ Sokol with Gardenside
10/09 – Boulder, CO @ Boulder Theater with Gardenside
10/10 – Grand Junction, CO @ Mesa Theater with Gardenside
10/12 – San Luis Obispo, CA @ Fremont with Gardenside
10/13 – San Diego, CA @ SOMA with Gardenside
Neck Deep Upcoming European Tour Dates:
01/24 — Munster @ Skaters Palace
01/26 — Bologna @ Zona Roveri
01/27 — Vienna @ Arena
01/28 — Wiesbaden @ Schlachthof
01/29 — Hamburg @ Markthalle
01/30 — Eindhoven @ Effenaar