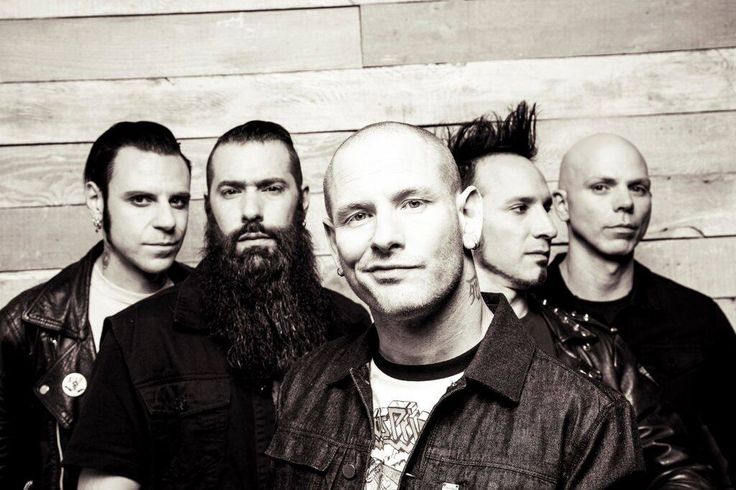 Stone Sour have shared photos and videos from Burbank studio Room 237
March 29, 2016
Stone Sour have returned and are currently recording their new music in the studio. The band's frontman Corey Taylor has tweeted photos and video footage showing the group working in the studio. The singer recently revealed that the band has already recorded fourteen new songs in demo form. Check out Stone Sour's tweets below and be the first to leave your comments.
Taylor posted the tweets yesterday, March 28, and from the videos below you can see that the rockers are playing in drummer Roy Mayorga's Burbank studio Room 237 in California. Here is what the singer told about the upcoming release: "It's kind of going in a different direction than the older stuff, a little more rock 'n' roll … expanding the range again. There's stuff on the horizon, but I've got Slipknot until, call it June of next year. It's going to be, kind of, where I can, filling in the blanks and getting everything ready for when that happens," Taylor told Eddie Trunk.
Stone Sour's previous records, House of Gold & Bones Part 1 and Part 2, released in 2012-2013, formed a conceptual double album. The upcoming full-length will be the first one not to include Slipknot guitarist Jim Root. Root recently exited the band in order to concentrate thoroughly on Slipknot's new material. On tour he was replaced by Christian Martucci, who was confirmed as a permanent band member in March last year.
However, Taylor's touring schedule with Slipknot won't allow Stone Sour to jump on a tour this year, according to Blabbermouth. Stay tuned to find out more details on the band's upcoming record. Leave us your comments below and stay tuned with Alterock Facebook and Twitter to never miss on the news about your favorite alternative music!
#comingsoon #underconstruction #coreyseesawoodchuck @inwalksthechow @Martucci77 @StonesourRoy #joshinspirit pic.twitter.com/FwxRqYKQ7k

— MEGA-GEEK MELTDOWN!! (@CoreyTaylorRock) March 28, 2016
#thingsgettinginteresting pic.twitter.com/5U48rW3uOI

— MEGA-GEEK MELTDOWN!! (@CoreyTaylorRock) March 28, 2016
— MEGA-GEEK MELTDOWN!! (@CoreyTaylorRock) March 28, 2016