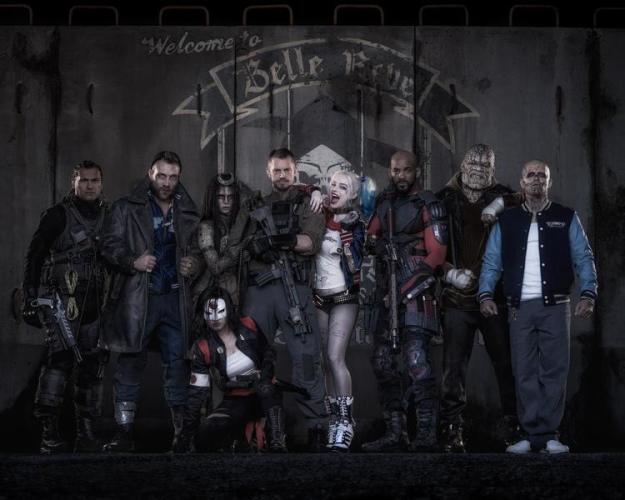 The highly anticipated film is even more anticipated now, with OST by Panic! At The Disco, twenty one pilots and Imagine Dragons
June 17, 2016
Today's biggest news is here: Panic! At The Disco cover of Queen's undying 'Bohemian Rhapsody', as well as twenty one pilots' new song, 'Heathens', have landed on the official soundtrack for the upcoming Suicide Squad movie!
Check out the soundtrack from twenty one pilots' below, alongside Panic! At The Disco's performance of 'Bohemian Rhapsody' to remind yourself of Brendon Urie's impressive live delivery of the cover.
Among the other names on the tracklist are Imagine Dragons (with Lil Wayne & Wiz Khalifa), Skrillex & Rick Ross, and other famous artists. See the whole tracklist and enjoy the latest official movie trailer below.
Suicide Squad starrs Jared Leto as Joker and Margot Robbie as his girlfriend Harley Quinn, as well as Cara Delevingne, Joel Kinnaman, Adewale Akinnuoye-Agbaje, Jay Hernandez, Viola Davis, and Ben Affleck as the Dark Knight.
More: Watch full-length Suicide Squad trailer to Queen's 'Bohemian Rhapsody' at this location
Suicide Squad is an antihero crew of incarcerated villains who are on a high-risk mission to be awarded with clemency by the United States government. The movie, directed by David Ayer (The Fast and the Furious, Fury), will premiere August 5, 2016.
Be the first to leave your comments, share the article, and stay tuned with Alterock Facebook and Twitter to never miss on the news about your favorite alternative music!
Track listing:
1. Purple Lamborghini [Explicit] by Skrillex & Rick Ross
2 Sucker For Pain (with Logic, Ty Dolla $ign & X Ambassadors) [Explicit] by Lil Wayne, Wiz Khalifa & Imagine Dragons
3 Heathens by twenty one pilots
4 Standing In The Rain (feat. Mark Ronson) [Explicit] by Action Bronson & Dan Auerbach (of The Black Keys)
5 Gangsta [Explicit] by Kehlani
6 Know Better [Explicit] by Kevin Gates
7 You Don't Own Me (feat. G-Eazy) by Grace
8 Without Me by Eminem
9 Wreak Havoc by Skylar Grey
10 Medieval Warfare by Grimes
11 Bohemian Rhapsody by Panic! At The Disco
12 Slippin' Into Darkness by War
13 Fortunate Son by Creedence Clearwater Revival
14 I Started a Joke (feat. Becky Hanson) by ConfidentialMX