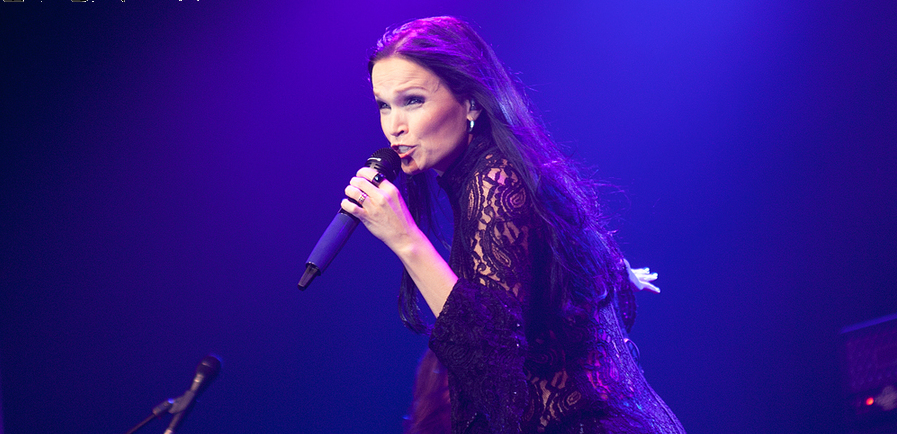 TARJA TURUNEN has shared live video for 'Underneath', featured on her new DVD / CD 'Luna Park Ride'
June 8, 2015
Following the European release and two weeks prior to U.S. release of the new DVD / CD 'Luna Park Ride', metal goddess Tarja has presented the live video for 'Underneath' from the record via Loudwire. You can stream the video below.
Live CD+DVD 'Luna Park Ride' contains over 70 minutes of bonus videos of live performances. Luna Park stadium gig in Buenos Aires, which Tarja played on March 27, 2011 on What Lies Beneath World Tour, is captured in its entirety in 'Luna Park Ride'. It will be released in various formats: 2CD, 2LP, DVD, Blu-ray and digital download. Besides the Buenos Aires full concert, you will see 14 extra live performances, in addition to Tarja's exclusive photos.
Alongside with Tarja's classics like 'I Walk Alone' to 'Until My Last Breath', mixed by Tim Palmer (U2, Pearl Jam, Robert Plant), the DVD also includes fan video recordings featuring Nightwish rarities such as 'Stargazers' and the medley of 'Where Were You Last Night', Belinda Carlisle's 'Heaven Is A Place On Earth' and Bon Jovi's classic 'Livin' On A Prayer'.
The 70 minute bonus material consists of Tarja's festival appearances and club shows from 2010 to 2014, including Tarja's 2010 show at Masters Of Rock in Czech Republic and a 2011 performance at Summerbreeze festival in Germany, topped up with last year's Wacken Open Air.
After two years and more than 100 shows in support of Tarja's latest album Colours in the Road, the singer will round off her world tour with a concert in Buenos Aires, Argentina on November 14, followed by December tour titled Ave Maria Christmas Tour 2015. So German fans, check out the upcoming Tarja's dates below.
In the U.S. Tarja's 'Luna Park Ride' will be out June 23 via earMUSIC. In the rest of the world the DVD was released on May 29. Check out the new live video, leave us your comments below, and stay tuned with Alterock Facebook and Twitter to never miss on the news about your favorite alternative music!
Feature photo: Headbanger

Watch: Tarja's live video of 'Never Enough', performed by Tarja at Summer Breeze festival in 2014 in Germany, and 'Until My Last Breath' (click here)
Tarja's Ave Maria Christmas Tour 2015:
10.12.2015 BERLIN – Passionskirche
11.12.2015 BOCHUM – Christuskirche
12.12.2015 BIELEFELD – Altstadter Nikolaikirche
14.12.2015 MAGDEBURG – Johanniskirche
15.12.2015 MAINZ – Frankfurter Hof
[huge_it_slider id="1″]